UNCERTAINTY ON MEDICARE; IS TREND RIPE OR HYPE?
Timing Is Question for Healthcare Real Estate Shares
Sunday, May 22, 2011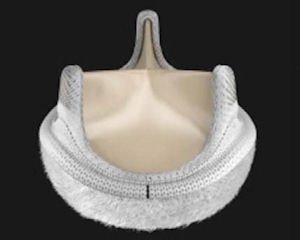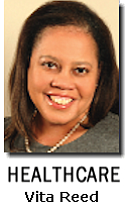 Aging Americans are expected to spur an increase in demand for health services and create more opportunities for healthcare real estate investors such as Irvine's Sabra Health Care REIT Inc.
But the timing of the trend remains an open question.
Healthcare real estate companies "have stirred up some investment buzz, causing some investors to wonder whether this 'sleepy' sector is ripe for growth or is already overhyped by the baby boom generation's imminent mass retirement," according to a recent article in Registered Rep, a trade publication.
First-quarter results from Sabra and its rivals indicate growth might be further along—or at least until a pending change to Medicare reimbursement rates is decided.
The federal government is considering a shift that could bring an 11% decrease in reimbursements, or a 1.5% increase.
The uncertainty has hit shares of healthcare real estate companies.
As of last week, Sabra shares are down 10% from the start of the year with a recent market value of about $430 million.
Shares of HCP Inc., a Long Beach-based company that started out in Newport Beach, are flat since the start of the year, with a market value of some $15 billion. Shares of Toledo, Ohio's Health Care REIT Inc. are up 6% in the same period with a market value of $9 billion.
Chicago-based Ventas Inc.'s shares are up 2% since January with a recent market value of $9 billion.
"There is nothing terribly attractive about valuations for healthcare REITS," Rich Anderson, an analyst for BMO Capital Markets in New York, told Registered Rep. "They're not over or undervalued. But it's been interesting to follow their maturation to a more economically sensitive business model."
Healthcare real estate investors are starting to shop for properties in a bid to diversify and add growth prospects, said John Sheehan, an analyst with Edward Jones.
Besides nursing homes and senior housing, they're going after hospitals, surgery centers, rehabilitation facilities and medical office buildings.
Sabra joined the trend with its recent $63 million purchase of a hospital in a suburb of Dallas.
"Healthcare (real estate investors) have diversified, not only with property types, but also with their tenants," Sheehan said in the Registered Rep article.
Healthcare remains a niche compared with other segments of commercial real estate, with 13 publicly traded companies, including Sabra, combining for a market value of about $60 billion, the article said.
That tends to limit its appeal, mainly drawing institutional investors looking for stability rather than growth, according to Jerry Doctrow, an analyst and managing director with St. Louis-based investment bank Stifel Nicolaus & Co.
Prev Next