Publishers, Hollywood Take Liking to Laguna Niguel Author's Novels
Sunday, May 22, 2011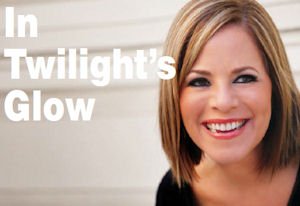 There was a lot of early rejection, she said.
"I got rejected by just about everybody," Noël said. "As much as it hurt, it forced me to figure out why. They were all saying the same thing: You have a great voice, but the plot needs work."
So Noël went back to the drawing board. She attended writing classes. She took the advice of one agent and read a book on plots, "Story," by Robert McKee.
By page 25 she said she knew what she was doing wrong.
"I was ruthless with my manuscript," Noël said of the editing process.
She's been with her publishing company—St. Martin's Press, part of Britain's Macmillan Publishers Ltd.—since the beginning.
She started pitching her first novel back in 2002. In 2004 it got picked up by an agent.
Her first seven books were contemporary stories. She kept coming back to the young adult genre, somehow always finding a teen protagonist in her stories. Her first agent who sat her down and said she had the makings of a young adult novelist.
Childhood Influence
Writing about teens is close to her heart, Noël said.
She grew up poor with divorced parents, the youngest of three girls.
Noël said she is driven by her upbringing.
"Because of my background, I don't know if you ever reach any amount of money where you feel secure," she said.
It was right before "Evermore," her first book in the "Immortals" series, was published in the U.S. that she noticed things taking off. The book already was big in Germany and was being bid on by several publishers there and in other countries. Then the New York Times and Publishers Weekly noticed.
"That was the moment that I went, 'Huh, maybe I can make a living off of this,'" Noël said.
It took 15 years to write her first book, Noël said. Now it takes three to six months to write a book, she said.
Noël works every day, weekends and holidays, too, she said.
Her literary agent serves as her film agent. She has one assistant. Her husband acts as her lawyer and manager, though she used an entertainment lawyer for the Hollywood deals. She also has a foreign rights agent.
"The Immortals" books have been translated into more than 37 languages and have been sold in 50 countries.
Gomez is a former Business Journal editor and freelance writer based in Long Beach.
Prev Next