FINANCE: LOANDEPOT.COM HQ, WHOLESALE LINE TO FOOTHILL RANCH
Online Lender Gets 83,000 SF to Grow
Sunday, May 22, 2011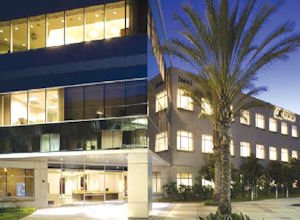 LoanDepot.com, an online mortgage lender started last year by Newport Beach multimillionaire Anthony Hsieh, is moving from Irvine to Foothill Ranch to set up permanent headquarters and claim room for growth.
The company has signed a five-year lease for nearly 83,000 square feet in three buildings at Arden Realty Inc.'s Towne Centre Plaza lll near the Foothill (241) Toll Road. The deal has an option for a five-year renewal.
Two of the three buildings are set to serve as a headquarters for LoanDepot.com. The other will house a wholesale lending company Hshieh said he expects to start next month.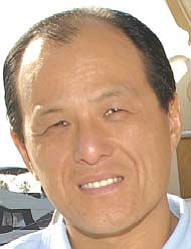 Tenant improvements are under way with a move expected by August.
The lease fits with the company's growth plans, according to Hsieh.
"The layout and opportunity for growth in the future, along with a great location, just worked out ideally for us," Hsieh said.
Financial details of the lease weren't disclosed. The deal is thought be the largest deal in the Foothill Ranch area in the past year, according to Los Angeles-based Arden Realty.
Monthly office rents in the area are going for about $1.93 per square foot, according to brokerage data. That would put the total value of a five-year lease at about $9.5 million.
Search Criteria
Hsieh said he started his search for a headquarters about a year ago and toured some 30 sites across the county. Shorter commutes for employees, marketing visibility offered by the lease and surrounding development weighed in favor of the Foothill Ranch location, he said.
The campus has plenty of parking and is near restaurants, shops and banks "that make life for employees very convenient," said Hsieh (pronounced "shay").
The lease allows signs on the building for LoanDepot.com or for Hsieh's new wholesale lending company.
LoanDepot.com will be the largest tenant in the office complex, taking about 70% of its space, according to Paul King, an Arden Realty senior vice president who oversees the company's operations in Orange County.
The buildings have a mix of smaller tenants, including law firms, a marketing company and offices of PepsiCo Inc.
LoanDepot.com's growth has been tempered in the past few months as uncertainty plays out in the housing sector and amid regulatory changes.
Employment has stayed flat since November.
"You certainly can't move as fast you want," Hsieh said. "Government regulation around mortgage lending is so unpredictable these days."
Tighter federal and state regulations have brought higher compliance costs for mortgage brokers since the sector's meltdown a few years ago.
Prev Next