PRIVATE BUYER TACKS ONTO PAIR OF TUSTIN PURCHASES
Cadigan Adds to Portfolio With $43M Apartment Deal
Sunday, May 22, 2011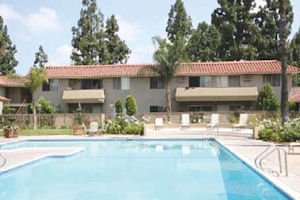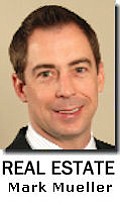 A local private investor is behind three of the larger apartment sales seen in Orange County so far this year, paying about $74 million for complexes in Anaheim and Tustin.
Patrick Cadigan earlier this month bought the 286-unit Mariposa Apartments at 175 S. Rio Vista St. in Anaheim, a few blocks from the Orange (57) Freeway.
The complex sold for $43 million, or about $150,000 per apartment.
Beverly Hills-based real estate investment firm Kennedy Wilson was the seller.
The sale reportedly closed at a 4.8% capitalization rate, which is relatively low based on the current market.
Kennedy Wilson officials said the buyer still should see good profits based on rent growth.
Monthly rents at the complex run about $1,000 for smaller apartments to about $1,500 for two-bedroom apartments.
Average monthly rent for apartments countywide is about $1,500, according to brokerage reports.
The 11.5-acre Mariposa complex was built in 1969 and is about 94% full.
The Anaheim sale comes on the heels of two other notable buys by Cadigan, who is described by the sellers as a long-standing real estate owner and investor in apartments here.
In February, Cadigan bought two complexes in Tustin. He paid $20.4 million for the 124-apartment Pinewood complex and $10.3 million for the 64-apartment Tustin Plaza.
In the Anaheim sale, Cadigan was represented by Carl Greenwood and Jim McKenzie, partners of Tustin-based Greenwood & McKenzie, a real estate company that also has a property management arm.
Greenwood & McKenzie is said to manage 10 complexes owned by Cadigan in the county, totaling 1,610 apartments.
Brokers with Phoenix-based brokerage Hendricks & Partners Inc. represented Kennedy Wilson in the Mariposa sale.
Aliso Land Sale
The U.S. Postal Service is looking to sell 25 acres of undeveloped land in Aliso Viejo.
The Postal Service paid nearly $15 million for the commercially zoned land—at 50 Liberty Road near Aliso Viejo Town Center—in the early 1990s.
Plans for the site initially called for a mail processing plant of more than 400,000 square feet. In 2007, the project's plans were trimmed to about 340,000 square feet.
The project was put on hold in early 2009 amid the recession and a big drop in mail volume, officials said.
The agency said in a release this month that it "determined it foresees no future use for the land," which is between a Pepsi distribution plant and a school district bus yard.
The Postal Service hasn't announced how or when it plans to sell the land. It's already paid more than $2 million in development fees to Aliso Viejo.
Prev Next