DOWN 25% SINCE MAY 11; GROWTH PROSPECTS REMAIN
Analyst Ups Rating on STEC, Calls Selloff Overdone
Sunday, May 22, 2011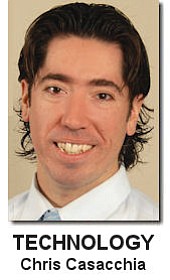 Santa Ana-based storage drive maker STEC Inc.'s hammering on Wall Street earlier this month prompted an analyst to up his rating on the stock.
New York-based Benchmark Co.'s Gary Mobley lifted STEC from "hold" to "buy" after the shares fell some 25% since March 11.
STEC had a recent market value of about $765 million.
The company makes what are known as solid state drives made of flash memory chips. They're seen replacing traditional disk drives at some corporations because of their better reliability and lower operating costs.
STEC once had the solid state market to itself but faces increasing competition.
Concerns about declining market share "have validity," Mobley said.
But the big selloff in STEC shares was overblown, according to the analyst.
The company still stands to benefit from the growth of solid state drives, Mobley said.
STEC share's plunged after the company offered a disappointing outlook for the current quarter as fallout from Japan's disaster impacts customer ordering.
STEC projected an adjusted second-quarter profit of $11 million to $15.8 million, which would be up as much as two-thirds from a year earlier.
The forecast fell short of the $16.3 million analysts were expecting on average.
STEC said it foresees revenue of $80 million to $90 million for the current quarter, which would be up about 50% from a year earlier.
That too fell short of Wall Street expectations, which had been at $93.7 million in revenue.
Epicor: Done Deal
Private equity firm Apax Partners LLC has wrapped up its buy of Irvine business software maker Epicor Software Corp.
London-based Apax acquired all of Epicor's stock for $976 million, ending the company's near 20-year stint on Nasdaq.
Epicor went public in 1992 as Irvine's Platinum Software Corp. It changed its name in 1999.
The acquisition was part of a pair of deals by Apax valued at $2 billion. Last week, Apax also finished its buy of Northern California's Activant Solutions Inc.
Apax plans to combine the maker of software for retailers and distributors with Epicor. The combined company is set to keep the Epicor name and be run from Irvine.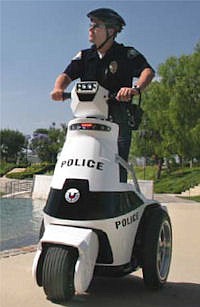 T3 on Amex
Costa Mesa's T3 Motion Inc., a maker of electric vehicles, moved its shares from the low-profile Bulletin Board exchange to the American Stock Exchange last week.
The company's stock now trades as "TTTM" on the American Stock Exchange with a recent market value of about $170 million.
Prev Next