Wirta, CT Realty Join Up, Go Coastal for Apartments
PARTNERSHIP GETS STARTED WITH $10M ON BUYS IN COSTA MESA
Sunday, May 15, 2011
Share this article: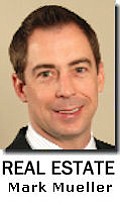 Aliso Viejo-based CT Realty Investors is getting back into buying apartments with the help of one of the area's better-known real estate executives.
CT Realty, which made news in the past year buying a series of large industrial projects in the Inland Empire, announced it's teaming with WLCM LLC—an apartment-focused investment and management company started this year with headquarters listed in San Juan Capistrano.
The partnership's first acquisitions were three mid-sized apartment complexes totaling 55 units in Costa Mesa. It paid about $10 million, or $182,000 per apartment, in deals with private parties.
It's one of the first apartment buys for CT Realty in several years.
The company had a portfolio of close to 6,000 apartments, but sold most of them between 2005 and 2007, near the peak of the last market cycle.
CT Realty and WLCM are expected to buy more apartment communities in Southern California coastal areas.
The goal is to buy 300 to 400 apartments in the Costa Mesa area this year, according to James "Watty" Watson, chief executive at CT Realty.
The two companies have similar plans for other submarkets up and down the coast, he said.
WLCM was started by Chris Lee and Ray Wirta, the former chief executive of Los Angeles-based brokerage CB Richard Ellis Group Inc. who also is a veteran of Koll Co. in Newport Beach.
Watson also spent time at Koll Co., long one of the area's bigger developers.
The Business Journal this month added Wirta to the OC 50, our annual list of heavy hitters in the business community. The distinction owed largely to his appointment last year as a senior advisor at Newport Beach's Irvine Company.
Lee is Wirta's son. The two previously were partners of Silver Oak Multifamily Capital LLC, a Dallas-based apartment investor. They have acquired and renovated apartment projects in other markets in the past several years, according to Lee.
"Our goal is to acquire apartments that require capital improvements and have operating inefficiencies," Lee said.
WLCM will handle the renovations and management of the Costa Mesa apartments—the Beachwood Apartments at 324 Victoria St., the Orange Elden Apartments at 2151 Orange Ave. and the College Avenue Apartments at 2290 College Ave.
Ontario Spec Eyed
Western Realco LLC has snapped up a vacant 30-acre site in Ontario where a speculative industrial project could be built.
The Newport Beach developer made waves here last year with its purchase of a Placentia industrial building that long served as a production facility for Knott's Berry Farm jams and preserves.
It bought the Ontario site from Knoxville, Tenn.-based CFJ Properties. Terms of the deal weren't disclosed.
The sale of the land—located at the northwest corner of the San Bernardino (10) Freeway and Etiwanda Avenue, about a mile east of the Ontario Mills Shopping Center— was brokered by NAI Capital. It's the last major non-committed land development opportunity in Ontario, according to marketing materials.
City officials in Ontario are said to support a commercial or mixed-use development on the land.
Western Realco is leaning towards developing speculative industrial buildings at the site, although final plans still are being hashed out, according to NAI Capital.
David Knowlton, a senior vice president in NAI's Newport Beach office, represented both the buyer and the seller in the deal, along with a colleague in the brokerage's Salt Lake City office.
Maui Hotel
Irvine-based hotel developer R.D. Olson Development has broken ground on a project in Hawaii.
The company is working with Honolulu-based A&B Properties Inc. to build a Courtyard by Marriott hotel in the city of Kahului on Maui, site of the island's main airport.
It'll be the first Courtyard by Marriott hotel on the island and the area's first airport hotel, according to local reports.
The four-story, 138-room hotel is being built on a 3.4 acre parcel of land that A&B Properties owns.
R.D. Olson is acting as co-developer for the project and will retain ownership after its completion.
The hotel, expected to cost about $16.5 million to build, is scheduled to open in early 2012.
Fight Night
The Southern California chapter of commercial real estate development association NAIOP's big social event, its annual Night at the Fights, is being held Thursday in Irvine.
This year's event is themed "Off to the Races" in celebration of the Kentucky Derby and—according to NAIOP—the positive momentum of the commercial real estate industry.
The event, held at the Hyatt Regency Irvine, includes three boxing matches and a mixed martial arts fight. Tickets cost $600.