Sabra Deals Reduce Dependence on Sun
HEALTHCARE: HOSPITAL PART OF PLAN TO GET BEYOND NURSING HOMES
Sunday, May 15, 2011
Share this article: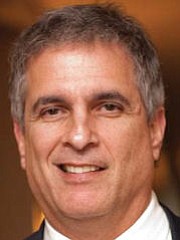 Irvine-based Sabra Health Care REIT Inc. has started its diversification plan.
Sabra split off from nursing home operator Sun Healthcare Group Inc., also based in Irvine, in November.
The move put Sun's then 86 nursing homes in 19 states and other properties under Sabra. It leases them back to Sun, which continues to operate the nursing homes as a tenant.
Sabra began adding to its initial portfolio with a recent $80 million buying spree for a trio of healthcare buildings in Texas and Michigan.
It closed the biggest of the deals—a $62.7 million buy of the Texas Regional Medical Center, a 70-bed hospital in a Dallas suburb—earlier this month.
The purchase "serves as the first step toward diversifying away from our primary tenant as well as broadening our (property) base," Sabra Chief Executive Richard Matros said.
Sabra spent $11.3 million for the Oakbrook Healthcare center, a 120-bed nursing home, just outside Dallas.
It also acquired an 82-unit assisted living, independent living and memory care building in Ann Arbor, Mich., for $5.3 million. Sabra said it accepted what's called a "deed-in-lieu" of foreclosure and is lining up a new tenant to run the operation.
The three deals begin to reduce Sabra's dependence on Sun.
"I think the point is that given our base, we see a clear path to rapidly reducing our exposure on Sun," Matros said during a recent conference call with analysts to discuss first-quarter results, the first full period since the spinoff.
The Texas deal starts Sabra toward its goal of adding hospitals, medical offices and buildings housing medical device makers to its lineup.
The buys were a bit of a surprise, since the company had expected to add to its roster of nursing homes and assisted senior living facilities before moving on to other kinds of healthcare buildings.
Texas Regional also was an exception on price. Shortly before its spinoff, Matros said Sabra intended to spend $10 million to $30 million on average for deals.
The recent deals show "the company's ability to grow and diversify its income stream," said Jerry Doctrow, an analyst with St. Louis-based Stifel, Nicolaus & Co.
Sabra started as an independent company with "a pretty healthy amount of liquidity" to make deals, Matros said in an earlier interview. The company closed the first quarter with $80.2 million in cash and cash equivalents, and had $87.6 million available to borrow on its credit line.
Medicare Effect
Wall Street likely will keep an eye on whether Sabra adds more properties beyond nursing homes amid concerns about possible cuts in reimbursement rates from the federal Medicare program.
"We look forward to management's outlook on acquisitions, given increasing reimbursement risk and the company's stated desire to diversify away from (nursing homes)," said Omotayo Okusanya, a New York-based analyst with Jefferies & Co., a Stamford, Conn.-based investment bank.
A proposed change in rules for Medicare could result in either an 11.3% cut for nursing home operators or a 1.5% increase.
News of pending change sent nursing home stocks down at the end of April.
Sabra's first-quarter results saw the company report normalized funds from operations—a profit measure for real estate owners—of $9.4 million. That was slightly above analysts' expectations of $9.3 million.
Revenue totaled $17.6 million.
Sabra didn't offer a forecast for the current quarter or full year.
Analysts are looking for Sabra's full-year funds from operations at $36.6 million.
Wall Street sees Sabra's 2011 revenue at $73.9 million.