PATIENTS SEEN UPPING USE IN SECOND HALF OF YEAR
Less Healthcare Use Spurs UnitedHealth, Other Insurers
Sunday, May 15, 2011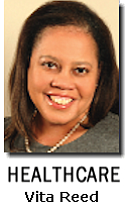 Unexpectedly light healthcare use by patients paid off for managed care companies in the first quarter.
Five large health insurers, including UnitedHealth Group Inc., with 3,800 Orange County employees, reported better-than-expected profits in the first three months of the year.
Several of those companies, including UnitedHealth, said costs were contained thanks to lower use of healthcare insurance.
UnitedHealth, which bought Cypress-based PacifiCare Health Systems Inc. in 2005, posted a first-quarter profit of $1.35 billion, up 13% from a year ago.
Revenue rose 9% to $25.4 billion.
UnitedHealth executives told analysts and investors on a conference call that its medical costs fell because fewer people visited their doctors due to high unemployment and plans that require members to pay a larger share of medical costs.
Healthcare usage may have been slower than expected for several reasons, according to insurance companies and analysts.
Weather may have played a role in some cases.
Severe winter storms and other bad weather kept some patients from obtaining healthcare during the late fourth quarter and in the first quarter.
There's also the cost factor. Insurance deductibles and co-payments have been rising for the past 20 years, prompting people to watch their spending, Les Funtleyder, healthcare portfolio manager for New York investment bank Miller Tabak & Co., told the Associated Press.
Economic issues also influence healthcare use, according to analysts.
People who worry about losing their jobs often use healthcare more than normal when recessions start because they want to use their employer-provided insurance while they still have it.
Healthcare usage growth then slows after a recession ends because consumers remain budget-conscious and tend to put off procedures like hip or knee replacements, which are sometimes considered elective.
Insurers expect healthcare usage to rise at more normal rates this year, particularly in warmer months when weather isn't as much of a factor.
The flu season later in the year also stands to drive up usage. And patients with annual deductibles that are paid off in the first part of the year are more willing to use their insurance in the second half because they don't deal with high out-of-pocket costs.
Cameron Health Trial
Cameron Health Inc., a San Clemente medical device maker, completed enrollment in a Food and Drug Administration clinical study of its implantable defibrillator.
Trial investigators enrolled 330 patients at risk for sudden cardiac arrest at 33 centers in the U.S., Europe and New Zealand.
Prev Next