NEWPORT COAST DEAL STARTS ONLINE, ENDS ON FOOTWORK
Great View, 'Like New' Adds Up to $4.2 Million Sale
Sunday, May 15, 2011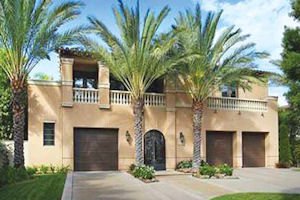 It was the view that sold a $4.2 million home at 8 Via Avoria in Newport Coast.
The buyer, a businessman from out of the area, had looked at a number of properties online, said Melane Barney, an agent with Newport Beach-based Surterre Properties Inc. who represented the buyer.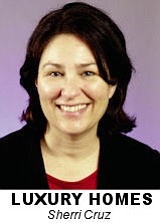 "Then it was pounding the pavement looking for the right one," Barney said.
They spent five days looking at homes and narrowed it down to two in Newport Coast.
The buyer chose the one with the best view.
"You can see the buildings in downtown Los Angeles," she said.
The 5,400-square-foot home closed in April for about $778 per square foot.
"It was like brand new," Barney said.
The two-level, five-bedroom, five-bath home has a pool and spa.
It originally was listed in September for $4.6 million.
The price was reduced in February to $4.4 million.
Surterre's Michael Fawaz represented the seller.
Student Housing Deluxe
Many Chinese buyers snapping up homes in Orange County aren't buying for themselves.
They're buying homes for their children attending University of California, Irvine, according to Steve High, an agent for Coldwell Banker Previews International's office in Newport Beach.
A lot of them are expansive, multimillion dollar homes, so there might be some 20-year-olds living by themselves in 10,000-square-foot, $10 million homes, he said.
"We're seeing these buyers make a huge investment in their one child," High said.
Many buyers from Mainland China are subject to a one-child policy.
One buyer told High he hoped the home would help his son attract a great wife.
The purchase of a U.S. home also is viewed by some Chinese as a way to protect their wealth.
"To them, our values are very good," High said. "They look at our real estate and think it's inexpensive."
Chinese buyers often pay cash and almost always buy new homes—one reason why many prefer Newport Coast, High said.
"They like the newness, the size and they like the fact that we have beautiful ocean views," he said. "It's kind of a perfect trifecta for many of these buyers," he said.
Often a Feng Shui expert will screen a home before a purchase.
Feng Shui has to do with the way a home is designed and laid out.
"We've all seen several transactions killed by a Feng Shui expert," High said.

Many Chinese buyers are represented by brokers from areas outside the county, he said, including the San Gabriel Valley, a major center of Southern California's Chinese-American population.
Prev Next