TECHNOLOGY: NATION OFFERS NATURAL GROWTH UNTIL Q4 RELEASES
Game Maker Blizzard Eyes China for Gap in Major Releases
Sunday, May 15, 2011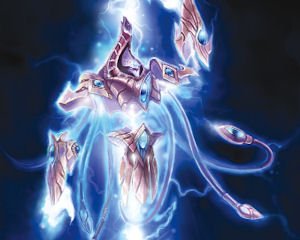 Blizzard recently came out with several custom services for "World of Warcraft" players in China, allowing them to access features available in other countries, including a mobile chat feature.
Although the company faces increased restrictions on its games in China, the country offers Blizzard room for a lot of natural growth.
Some 450 million Chinese are Internet users, more than a third of the country's population and the largest online population of any country.
Shift to Online
Activision Blizzard is looking to online games to shore up growth and profits. The company expects a shift in its business away from video consoles toward games that are downloaded and played over the Internet.
"We are still scratching the surface when it comes to the role that digital delivery will play in our products and franchises," Activision Blizzard Chief Executive Robert Kotich said on last week's conference call.
Online games, which carry better profits, are the fastest-growing part of the industry.
Blizzard expects U.S. and European sales to grow in the double-digits for the year, driven by "higher broadband penetration, increased consumer adoption and additional content," according to Activision Publishing Chief Executive Eric Hirshberg.
Blizzard Entertainment is the largest software company based in Orange County with yearly sales of about $1.4 billion.
The company ultimately is part of France's Vivendi SA, which bought Activision in 2008 and combined it with Blizzard in a deal valued at about $10 billion.
Prev Next