TECHNOLOGY: NATION OFFERS NATURAL GROWTH UNTIL Q4 RELEASES
Game Maker Blizzard Eyes China for Gap in Major Releases
Sunday, May 15, 2011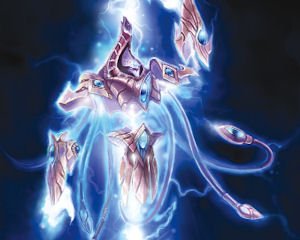 Irvine-based online game maker Blizzard Entertainment Inc. is looking to China for growth in between big releases.
China already is one of the largest markets for Blizzard's "StarCraft II," a real-time strategy game in which three races face off in a science-fiction world.
The game, played on computers with others over the Internet, was released in China in the first quarter, about six months behind other markets.

Later this year in China, Blizzard plans to release "World of Warcraft: Cataclysm," the latest version of its flagship game.
The China push comes as Blizzard waits out time between other big releases.
In December, Blizzard released "World of Warcraft: Cataclysm" in the U.S and Europe., which helped fuel first-quarter results for Santa Monica-based parent company Activision Blizzard Inc.
Company watchers don't anticipate another major release until the fourth quarter, when new versions of "Diablo" and "StarCraft" are expected.
Those could be followed by "World of Warcraft" updates in 2012 and 2013, "StarCraft" and "Diablo" updates in 2013 and a whole new in late 2013.
That makes China a key interim growth driver for Blizzard, which is pulling a lot of weight as Activision Blizzard wades through a shift away from games for video consoles.
First Quarter
Blizzard saw first-quarter sales of $357 million, up 17% from a year earlier. That drove much of the growth Activision Blizzard saw in the quarter with a 7.6% rise to $1.4 billion in sales.
Blizzard posted an operating profit of $170 million, up nearly 8% from a year ago.
Downloads for the company's "Call of Duty" console game helped drive sales.
Record "World of Warcraft" sales after the December launch of the latest version in the U.S. and Europe also drove the gains.
The company's online subscriptions—made up largely of "World of Warcraft," other Blizzard games, and "Call of Duty" downloads—rose 27% to $395 million in the quarter.
Nearly 12 million people worldwide play "World of Warcraft," facing off in epic online battles as two fictional races fight for control of a fantasy world.
But Blizzard's gains from new releases tend to be short-lived as dedicated players jump on updates and quickly play through a game's new features.
Subscriptions to "World of Warcraft" dipped in the first quarter to 11.4 million.
"As our players have become more experienced playing 'World of Warcraft' over the many years, they have become much better and much faster at consuming content," Blizzard Chief Executive Michael Morhaime said on a conference call last week with analysts and investors. "That's why we're working on developing more content."
Prev Next