MEDIA: GROUPON SPURS CROP OF LOOKALIKES; REGISTER'S RECORD DAY
Daily Deal Sites Join Rush for Local Appeal, Revenue
Sunday, May 15, 2011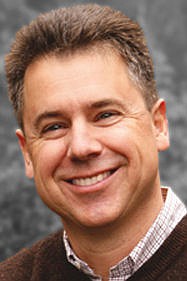 Daily deals sites such as Groupon.com have spurred a string of lookalike companies in Orange County looking to cash in on shoppers' desires for bargains.
Most deal sites operate in a similar fashion. They sell a set number of deals for a limited time period, offering them to customers who sign up for email distribution lists.
The discounts are attractive for advertisers, who pay nothing upfront, instead giving the deal sites a cut of every sale brought in by the online offer.

The competition is fierce and market share is the key to revenue for daily deal sites
That's one of the reasons Irvine-based Local.com Corp. got into the business.
"It's a way to diversify because it's a whole new revenue stream that we are generating directly from consumers," said Malcolm Lewis, Local.com senior vice president and general manager.
Local.com, which had $84 million in revenue last year, launched its Spreebird daily deal site earlier this month.
Local.com runs an online search engine that helps visitors find local businesses. It first got into the daily deals business when it bought Los Angeles-based iTwango LLC earlier this year for an undisclosed amount.
ITwango helps advertisers email location-specific deals to consumers.
Spreebird will start by offering deals from local businesses here, and in Denver and Philadelphia. The plan is to expand into another 17 markets by the end of the year.

Dominant Players
An aggressive approach is necessary to establish sufficient market share, Lewis said.
"There are two players that dominate the market—that's (Chicago-based) Groupon and (Washington D.C.-based) LivingSocial," Lewis said. "If you look at the rest, they're all tiny—in one or two markets with few exceptions—and it will be difficult for them to expand beyond that because the deals business is a capital intensive business."
Local.com's advantage over those smaller deals companies, Lewis said, is that it has capital and knows how to raise more. He declined to say how much the company has invested in Spreebird.
Other companies also have figured out that scale is crucial.
Late last year, San Juan Capistrano-based Screamin Daily Deals Inc. acquired Deal Perk LLC in Irvine for an undisclosed amount in an effort to gain a larger share of the OC market.

Groupon Inc. has inspired similar business models because of how quickly it grew.
The company launched in November 2008. Last year, Groupon went from 2 million to more than 50 million subscribers in 35 countries.
Prev Next