HEALTHCARE: WEIGHT-LOSS DEVICE FACES INSURANCE, ACCESS ISSUES; BOTOX MIGRAINE STILL IN EARLY STAGES
Allergan: Wrinkle Filler Juvéderm Up Big; Lap-Band Lags
Sunday, May 15, 2011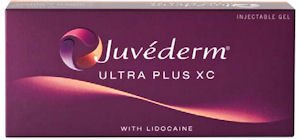 Growth in Botox and eye drugs and a resurgent medical cosmetics business boosted Allergan Inc.'s first quarter.
Allergan, Orange County's most valuable company with a market value of about $25 billion last week, posted an adjusted quarterly profit of $239.3 million, up 18% from a year earlier and topping the $230 million analysts expected on average.
Revenue came in at $1.27 billion, up 10% and topping Wall Street's expectation of $1.22 billion.
"We have, really, a tremendous breadth of growth drivers, both by product and by geography," said David Pyott, Allergan's longtime chief executive.
Eye drugs, Allergan's core business, saw a 16% gain to $592 million in sales for the quarter. Double-digit growth abroad, including in Latin America, drove the company's sales of glaucoma and other drugs, according to Pyott.
Allergan's biggest product, Botox, grew sales by 10% to $365 million in the first quarter. Botox is sold as a temporary wrinkle remover and for more serious medical conditions.
In October, the drug saw regulatory clearance as a treatment for chronic migraines.
Allergan made "good progress" rolling out Botox for migraines in the first quarter, Pyott said.
"There was considerable physician interest," he said.
Allergan's trained about 2,000 doctors to use Botox for chronic migraines, according to Pyott. The company uses online and live injection training for doctors.
If doctors trained in Botox migraine injections end up performing patient procedures, "There could be significant upside" in Allergan's 2011 revenue, analyst Amit Hazan of New York-based Gleacher & Co. wrote in a note to clients.
Analysts on average expect Allergan to see $5.3 billion in sales this year, which would be up about 8% from 2010.
Allergan's gotten two-thirds of commercial health insurance plans to cover Botox for chronic migraines, according to Pyott.
Even so, "the adoption of therapeutic uses of Botox is always a long cycle," he said.
The star of the first quarter for Allergan was Juvéderm, an injection used to fill in wrinkles on the lower face.
Juvéderm sales grew 49% to $88.2 million in the quarter.
Pyott chalked up the jump to the latest version of Juvéderm, which includes numbing agent lidocaine and makes injections easier on patients.
A drag in the quarter came from Allergan's Lap-Band weight loss device, which saw sales fall 15% to $52.1 million.
"The only thing we're not happy about is Lap-Band," Pyott said.
Lap-Band continues to "suffer from a lack of access for patients," he said.
Prev Next