Questcor's Optimism Confirmed on Sales of MS Drug
CORE USE MAKES HEADWAY WITH DOCTORS, MORE SEEN
Sunday, May 8, 2011
Share this article: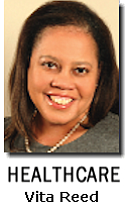 Anaheim's Questcor Pharmaceuticals Inc.'s optimistic prediction for its first quarter came true late last month—and investors responded.
The drug maker said it earned $11.2 million for the quarter, up 42% from $7.9 million a year earlier.
Analysts looked for Questcor to have a profit of $10.4 million.
Revenue rose 40% to $36.8 million.
Wall Street expected $36.4 million in revenue.
The company's shares rose 13% on news of the results late last month.
Questcor moved here from the Bay Area last year. The company makes H.P. Acthar Gel, an injectable drug primarily used to treat multiple sclerosis flare-ups. It's also approved for treating infantile spasms, a rare form of epilepsy and nephrotic syndrome.
Questcor said its sales growth was fueled by a 120% rise in prescriptions for Acthar for its core use on MS flare-ups, with 508 during the first quarter.
The gain followed additions to the company's sales force, said Steve Cartt, executive vice president and chief business officer.

"We believe the increased physician call activity, as well as further productivity gains by our sales personnel will drive continued MS sales growth throughout 2011," he said.
Acthar originally was approved in 1952 by the Food and Drug Administration.
Questcor has said it has no plans to expand beyond Acthar, which it bought in 2001 from what's now France's Sanofi-Aventis SA.
Chief Executive Don Bailey has said there's plenty of potential to expand Acthar's sales for current and future uses.
"Why go looking for another meal—we've got plenty right in front of us," Bailey said.
Endologix Steady
Irvine-based medical device maker Endologix Inc. is "holding steady" in the face of the introduction of a competing product from Medtronic Inc., according to an analyst.
The company posted a net loss of $4.8 million compared to $225,000 in red ink a year ago. Wall Street expected a loss of $3.4 million.
Endologix revenue came in at $18.5 million, up 28% from the first quarter 2010. Analysts had expected revenue of $18 million.
Sean Lavin of New York-based Lazard Capital Markets said Endologix—which makes stents to reinforce ruptured or ballooning arteries—held up well considering a bigger company introduced a competing product in the first quarter.
Minnesota-based Medtronic debuted its Endurant stent late last year. The company is one of the biggest in the medical device industry and employs about 700 workers in Irvine and Santa Ana.
Lavin said he expects Endologix to "over time, take share and continue to outgrow" its market despite Medtronic's new product.
Lavin wrote that several new products from Endologix, including the AFX delivery system, remain on track "and will be key to hitting 2011 forecasts."
Endologix has said it expects its full-year revenue to come in at $78 million to $82 million.
Retail Clinics Growing
Retail health clinics are poised to become a "durable part of the healthcare system," according to a new report.
Kalorama Information, a Rockville, Md.-based independent research firm, issued a report that estimated revenue for retail health clinics now is about $733 million, an increase of 81% per year since 2005.
Retail health clinics often are found in supermarkets and drug stores, and provide services such as urgent care, primary healthcare, immunizations and sports physicals.
They are seen by many observers as a possible cost-saving solution because care often is provided by nurse practitioners rather than doctors.
Fountain Valley-based MemorialCare Health System opened a trio of HealthExpress clinics in Albertsons supermarkets in Mission Viejo, Huntington Beach and Irvine as a pilot program in the past year.
Kalorama's report said that the passage of laws in several states, including some that require clinics to have a doctor's supervision of care, could curtail retail clinic operations.
Teva Restarts in Irvine
Teva Pharmaceutical Industries Ltd., a generic drug maker out of Israel, recently resumed production at its Irvine plant.
Restarting the Irvine operation was a "significant step for improving (Teva's) product availability for the U.S. injectable market," the company said in a release.
The drug maker's Irvine plant had been on a voluntary manufacturing and distribution hold for a year in the wake of questions about its quality control and other regulatory issues. At the end of 2009, Teva's Irvine site had received a Food and Drug Administration warning letter that detailed "significant" manufacturing violations there.
Teva said fixing the problems took longer than expected.
The Irvine plant once made propofol, an anesthetic that gained notoriety in the 2009 death of Michael Jackson. Some of Teva's version of propofol was recalled after elevated levels of toxins were found in Irvine.
Teva no longer makes propofol because the drug brought little to no profit, according to the company.
Problems in Irvine cut Teva's 2010 sales by $230 million, the drug maker said in February. Overall, Teva reported full-year 2010 sales of $16.1 billion, up 16% from a year earlier.
Bits and Pieces
Edwards Lifesciences Corp., an Irvine maker of replacement heart valves, temporarily has moved about 170 workers to its offices on Jamboree Road while it does some renovations at its main campus at One Edwards Way. Edwards leased 50,689 square feet of space in the Impac Center earlier this year. … Bart Bandy, a former senior vice president at Allergan Medical, a unit of Irvine-based drug maker Allergan Inc., now is chief commercial officer of IntraPace Inc., a Mountain View-based weight-loss device maker.