TIE-INS PLANNED ON EVENTS, MUSIC, FILMS, MERCHANDISE
Billabong Joins Vivendi Music Labels for Youth Push
Sunday, May 8, 2011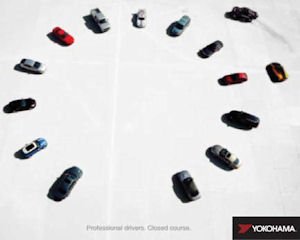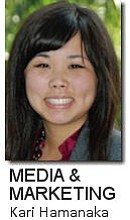 Surf-inspired clothing maker Billabong International Ltd. is dabbling in the music business in hopes of expanding its appeal with younger customers.

Billabong, which operates here as Irvine-based Billabong USA, has joined with Santa Monica-based Universal Music Group on a brand partnership for several future projects.
Universal Music Group is part of French media company Vivendi and owns Interscope Geffen A&M Records, Island Def Jam Music Group and other record labels.
The agreement calls for the brands to collaborate on live events, films, music compilations, sports and music merchandise, and music services such as downloads.
"Music is an integral part of our lifestyle and culture, and this partnership will no doubt enhance our brand's position," said Billabong Chief Executive Derek O'Neill in a statement.
The partnership with Universal diversifies Billabong's recent marketing strategy. Last year saw Billabong count mostly on hosting of surf competitions and awards from action sports industry-related groups as key marketing initiatives.

Billabong has folded other brands into its portfolio over the years, including Irvine-based Element, Encinitas-based Nixon and most recently Costa Mesa-based RVCA Clothing.
Billabong's U.S. division reported revenue up 38% from a year earlier to $408 million for the second half of last year.
Its Australia-based parent reported revenue of $834.9 million, up 24% from a year earlier, for the same period.
TV Spot for Tires
Fullerton-based Yokohama Tire Corp. has a new television spot intended to help boost sales even with a recent price increase.
The tire manufacturer, part of Tokyo-based Yokohama Rubber Co. Ltd., recently increased prices as much as 8% on tires for most cars and light trucks as well as off-road vehicles and light and medium commercial trucks.
"The price increase is due to the continued escalation of raw materials, as well as other costs associated with the manufacturing and transportation of consumer tires," said Shawn Denlein, Yokohama director of sales and consumer products.
The new ad features off-road, Yokohama-sponsored drivers Cameron and Heidi Steele driving in a circle of other vehicles in a take on the children's game duck, duck, goose.
The ad is set to run through October on ESPN, ESPN2, TNT, CNBC and other networks.
Another version of the spot is airing in the Boston and Houston markets because of Yokohama's sports marketing agreements with the National Basketball Association's Celtics and Rockets.
Culver City-based advertising agency Kovel/Fuller created the TV spot.
PennySaver on Daily Deals
Brea-based PennySaverUSA.com is joining the daily deal website bandwagon with its SaverTime focused on offering local discounts.
Prev Next