NONPROFIT BOARD GETS ALONG, HELPS CHOC FAMILIES
Mortgages to Miracles
Sunday, June 12, 2011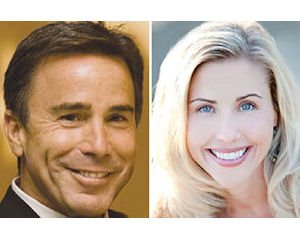 In 2006, mortgage banker Curtis Green set out to build his fledgling Tustin-based Miracles for Kids.
The nonprofit helps families with children at Children's Hospital of Orange County pay for rent and other expenses.
Green started by hiring a president, tapping longtime family friend Autumn Strier—a former Wall Street investment banker and the National Multiple Sclerosis Society's statewide public policy manager in New York.
Then he set out in pursuit of a board.
Green said his philosophy was, "Let's not try to get the wealthiest people out there. Let's get people that all get along, people that like to have fun together."
Green penciled out his top four picks.
"We got them all," he said.
Ken Gerdau, a good friend from college who owns Corona-based Pacifica Foods LLC, brought nonprofit board experience from earlier service with Irvine-based Pediatric Cancer Research Foundation.
Paula Ansara-Wilhelm, cofounder of Newport Beach-based Surterre Properties Inc., brought marketing savvy, according to Green.
David Heil, designer and owner of Costa Mesa-based David August Inc., a tailor for executives, had a lot of community connections.
Azmin Ghahreman is chef and owner of Sapphire Laguna, where Green is an investor.
"I went after Azmin," Green said. "He's got this restaurant where everybody comes to him."
The common thread, according to Green: "All of these people seem to be good, solid feet-on-the-ground people who are passionate and caring."
Seven years later, Miracle for Kids has 13 board members, including the early recruits.
The nonprofit has a staff of six and a $1 million operating budget.
Newer board members include Yuri Vanetik of management consulting company Vanetik International LLC in Orange, and Michael Meyer, cofounder of Tustin-based Champion Paving Inc.
Vanetik is a member of the Newport Beach-based issues group Gen Next, along with former investment banker Strier.
The core group of Miracles for Kids donors are Green's fraternity brothers from Sigma Alpha Epsilon at California State University, San Diego, including Meyer and Gerdau.
Miracles for Kids helps 230 families pay for monthly expenses as their children undergo treatment at CHOC.
Each family gets about $850 a month that goes directly to approved expenses.
Early on, Strier came up with an automated process to select the families.
"I don't want to be in the position to pick one family over the other," Strier said. "That's why we put the models in place. We cry around here all the time as it is."
Prev Next