WOMEN IN BUSINESS
On Purpose
Sunday, June 5, 2011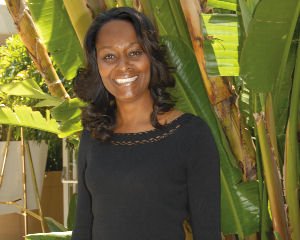 A "phenomenal team" and "a great deal of personal support" help balance the pressures of her career with her life outside work.

Jackson has three sons ranging in ages from 11 to 20.
When she's not watching her sons play sports, she often listens to music or takes dance lessons, learning anything from the waltz to the tango.

As a student working toward her bachelor's in sociology from the University of California, Los Angeles, Jackson held two accounting jobs.
She later earned her master's in business administration from the UCLA Anderson School of Management's executive program.
Mentoring
These days she finds time to serve as a mentor on the job and outside work.
About a year ago, she established an informal leadership training program at Squar Milner, holding meetings at least once a month for employees.

Jackson also has been involved for the past three years with Irvine-based Human Options Inc., which provides support to victims of domestic violence and their families. She joined the board about a year ago.
Her involvement with Human Options is personal.
As a college student, Jackson was the victim of abuse by a former boyfriend. She ended the relationship after two years.
"It's important to me to give women and families who are victims of domestic violence safety and the ability to transition in life," she said. "Human Options really instills hope and opportunity in victims of domestic violence."
Jackson also has been involved with the local chapter of Girls Inc. in Costa Mesa for four years. The nonprofit, where Jackson is serving her second year on the board, provides mentoring to girls.
"I love to volunteer and be part of organizations that can make a difference," she said.
Prev Next