TV SPOTS SPAWN SPECIAL EDITION OF SOUL HATCHBACK
Kia's Furry Pitchmen Grow Into Brand With Hamstar
Sunday, June 5, 2011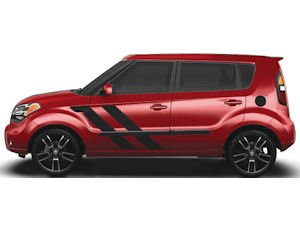 It's rare that an advertising campaign inspires a new product, but that's what's happened for Irvine-based Kia Motors America Inc.'s crossover hatchback Soul.
The automaker, part of South Korea's Hyundai Kia Automotive Group, recently released a limited edition version of the Soul dubbed the Hamstar.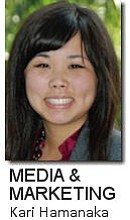 It's named after the human-sized hamsters that rap about driving the Kia Soul in TV spots that debuted in 2009.

The ads were created by Kia agency-of-record David & Goliath in El Segundo.
The limited-edition Hamstar includes features such as black striping and a Hamstar logo on the hood along with leather-trimmed seats, smart-key starters and other interior touches.
April sales of the standard Soul, which starts at $13,300, nearly doubled in April from a year earlier to 10,459.
The Hamstar Soul has a starting price of $20,295.
Kia doesn't intend to roll out any specific advertising for the special edition.
It's not the first hamster-related merchandise the popular commercials have inspired.
A 2010 ad campaign had the hamsters wearing "Hamstar" logo clothing. Kia later debuted a Hamstar Clothing line of sweatshirts, T-shirts and hats for men and women priced from about $10 to $70 and sold online.
Skiver's New Account
Newport Beach advertising agency Skiver Advertising is helping an East Coast convenience store chain rebrand itself in hopes of getting customers to stay longer and spend more.
Kangaroo Express, part of North Carolina convenience store operator The Pantry Inc., is testing fresh foods and new drinks.

"The convenience store experience has historically been one of get in and get out, and what a lot of convenience stores have lacked is that ability to let customers take a pause," Skiver Chief Executive Jeremy Skiver said.
The Pantry doesn't report what it spends on advertising. The company reported a loss of less than $1 million for the three months through March on revenue of $1.9 billion.
The Pantry operates 1,659 convenience stores in the Southeast, dominated by the Kangaroo Express brand.
Skiver Advertising currently is working on the advertising campaign for the rebranding effort set to roll out in October.
The campaign will include online, TV and radio advertising.
Skiver completed an ad campaign for Kangaroo Express in April to support its Bean Street brand coffee launch in stores last August.
The revamped coffee bar includes a variety of creamers, sugars, sweeteners and coffee flavors.
The Bean Street campaign ran for five months and featured 45 Kangaroo Express stores in the Raleigh area selling coffee cups with the logos and colors of basketball teams from Duke University in Durham, North Carolina State University in Raleigh and the University of North Carolina in Chapel Hill.
Prev Next