HEALTHCARE: NEW HOSPITAL GOT EXPERIENCED STAFF FROM SISTER
Irvine Hospital Opening Spurs 900 Hoag Hires
Sunday, June 5, 2011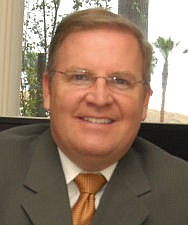 Hoag Memorial Hospital Presbyterian added 900 jobs in the past year, according to its annual report.
Most of those came with the September opening of Hoag's Irvine campus, Hoag Hospital Irvine, said Robert Braithwaite, senior vice president and chief operating officer of the two-hospital operator.
Hoag Irvine now has 884 people on staff at the hospital and Hoag Orthopedic Institute, which is part of the new campus.
Hoag took over the former building that housed Irvine Regional Hospital and Medical Center in early 2009. Irvine Regional was operated by Tenet Healthcare Corp. of Dallas. Hoag spent some $85 million to convert it into Hoag Hospital Irvine.
Hoag's hiring process started while construction was in the works.
"Like any organization, we first scoped out the services we were going to provide and developed a recruitment plan for the necessary skill sets," Braithwaite said.
Initial hiring got under way last spring and focused on staff leaders, including nurse executives and others who would participate in setting up the hospital, he said.
Hoag officials then put together a recruiting team for Hoag Irvine, tapping staffers with various types of experience.
Members included employees with clinical backgrounds, and experience in information technology and administration, Braithwaite said.
Hoag also recruited workers online and in professional journals.
Highly visible construction helped, making sure the "community was well aware" that jobs would be available, Braithwaite said.
That led to "a pipeline of applications (having) already been built up," he said. "I think when we started the formal recruitment process, that pipeline was close to over 100,000 applications."
Hoag eventually received 130,000 applications for jobs at its Irvine campus.
"There's a major recession factor in that number," Braithwaite said, noting that the recruitment team had to sort through many applications from hopefuls who were not qualified.
"It was pretty easy to ascertain whether they qualified or not, but it was a process because of the number of (applications)," he said.
Newport Transfers
Nearly half of Hoag Irvine's clinical staff transferred from the main campus in Newport Beach to provide the new hospital with a base of experienced workers, Braithwaite said.
"We wanted to populate the hospital with some deep experience, to make sure that it had the (Hoag) culture," said Braithwaite.
Hoag made hires at its Newport Beach hospital to replace the employees who transferred to Irvine.
Workers at the former Irvine Regional Hospital were welcome to apply for jobs, but Hoag officials could not break down how many people were hired from the former facility.
Hoag never directly solicited applications from workers at competing hospitals, such as Kaiser Permanente Irvine, which is across the street, according to Braithwaite.
"We just didn't feel that was appropriate, professional and ethical," he said.
Employees who were recruited were a mix of experienced workers and recent graduates from area schools, including those who got started working at Hoag's Newport Beach campus.
The bulk of Hoag Newport's hiring took place last May through August.
Hoag Irvine faced some of the hiring challenges that other California hospitals have seen—they had no problems finding nurses and "plenty" of pharmacy applicants, but struggled early on with finding late-shift pharmacists, Braithwaite said.
Hoag generally ranks among the top three Orange County hospitals in terms of net patient revenue, logging $719.8 million in the 12 months ended last September.
Orthopedic Focus
Hoag Irvine's cornerstone is its orthopedic institute, which accounts for about half of the hospital's 154 beds.
The area's aging population brought Hoag Irvine's focus to orthopedics, Braithwaite said.
"There's a lot more arthritis, a lot more worn-out knees, a lot more worn-out hips and shoulders," he said.
Not every service is available at Hoag Irvine.
Patients with severe head wounds or in need of open-heart surgery would be sent to the Newport Beach campus, Braithwaite said.