Growth Hurdle for Medtronic Boss; CoreValve Key?
BIG DEVICE MAKER SLUGGISH; IRVINE VALVE 2-3 YEARS OUT
Sunday, June 5, 2011
Share this article: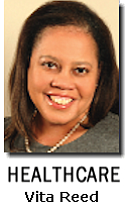 The new chief executive of Medtronic Inc., the Minneapolis medical device maker with 700 Orange County workers, has a challenge on his hands.
Omar Ishrak, a former executive at GE Healthcare Inc., was named to succeed William Hawkins last month at Medtronic.
And it "looks like he has his work cut out for him trying to get the medical device maker growing again," Brian Orelli wrote on the Motley Fool investor website.
Revenue growth has been slow at Medtronic, a large device maker with a recent market value of about $43 billion.
Medtronic's $4.3 billion revenue for the three months through April was up 2% from a year earlier. The revenue was in line with analysts' expectations.
For the 12 months through April, Medtronic's revenue grew 1% to $15.9 billion.
Medtronic's revenue guidance for the 12 months through April 2010 of $16.1 billion to $16.41 billion "was a paltry 1% to 3%" growth, Orelli said.
Still, it is better to guide low and allow Ishrak, who starts June 13, to raise guidance later rather than have him "miss guidance right out of the gate," Orelli said.
Analysts expect Medtronic's revenue to come in at $16.7 billion for the 12 months through next April.
Medtronic is pegging its growth to the growth of its overall market. But "unfortunately, there are only so many hearts and spines—Medtronic's two largest units—that need fixing," Orelli said.
The writer went on to praise Medtronic's attempts to move into new markets, noting that its smaller units for diabetes treatments, surgical technology and neuromodulator devices are growing at a faster pace.
"Unfortunately, the growth in the smaller units is swamped out by the larger units," Orelli wrote.
Medtronic CoreValve, a replacement heart valve that emerged out of Irvine, should drive growth for the company later this decade, according to analysts.
CoreValve is sold in Europe and falls under Medtronic's structural heart unit, which saw sales grow 13% to $274 million in the April quarter.
Medtronic got the replacement valve, which competes with Irvine-based Edwards Lifesciences Corp.'s less-invasive valve, in 2009 through a $700 million deal for Irvine-based CoreValve Inc.
CoreValve is not expected to be sold in the U.S. until 2014. Edwards is expected to introduce its Edwards Sapien valve here later this year.

The valve "will be a meaningful contributor to Medtronic someday, and it had better be," said Phil Nalbone, an analyst who follows Medtronic for Los Angeles-based Wedbush Securities.
"This is a company that's desperately in need of growth drivers," Nalbone said.
Avanir Scrutiny
Avanir Pharmaceuticals Inc., an Aliso Viejo drug maker, was asked last month by four members of Congress to explain pricing of its new Nuedexta drug.
The U.S. Senate Special Committee on Aging sent a letter to Avanir in which it asked the drug maker to justify the price of Nuedexta, which debuted in January.
Nuedexta treatments cost some $5,800 a year, or $4,800 with discounts, according to an article on financial website thestreet.com.
Nuedexta treats pseudobulbar affect, a disorder that causes involuntary outbursts of laughing or crying that's often found along with other neurological problems.
It's a higher-priced combination of two generically available drugs, quinidine and dextromethorphan.
"It is not clear that the significantly higher prices charged for this drug are justified given that it is merely a combination of long-used and inexpensive generic medications," the committee's letter said.
Lawmakers want details from Avanir on how Nuedexta is priced and how much it plans to spend on marketing the drug.
Avanir has until Friday to reply to the inquiry. A company spokesman said the drug maker has received the lawmakers' letter and is working to prepare a response.
The inquiry touched Avanir's shares, which slipped about 7% on the news. The company has a market value of about $570 million.
Analyst Greg Wade of Wedbush criticized the lawmakers' letter in a client note, calling the inquiry "a waste of taxpayer dollars" that would have no material impact on Nuedexta's sales.
Suitor Buys Elsewhere
One of the losers in the battle to buy Brea-based Beckman Coulter Inc. has moved on with a new deal.
Thermo Fisher Scientific Inc., a scientific instrument maker based in Waltham, Mass., was one of the bidders in the race to buy Beckman, a maker of medical testing instruments and supplies.
Beckman eventually went to Washington, D.C., conglomerate Danaher Corp., which is looking to wrap up its $6.8 billion deal in the quarter.
Last month, Thermo Fisher said it entered into a $3.5 billion deal to buy Swedish diagnostics company Phadia AB.
Phadia, which had 2010 revenue of $525 million, develops, markets and makes diagnostic blood tests for allergies and autoimmune diseases.