HEALTHCARE: PENDING CHANGES SLOW PROCESS; STATES ALSO IN FLUX
Final Call on Medicare Could Speed Skilled Healthcare Sale
Sunday, June 5, 2011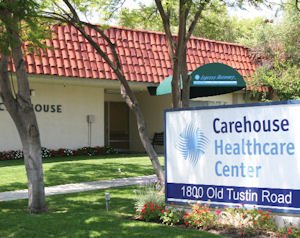 A final decision on Medicare reimbursement could jump-start a potential sale of Foothill Ranch-based Skilled Healthcare Group Inc. later this year, according to an analyst.
Skilled, which runs about 100 nursing homes in California, Texas and five other states, said in April that it hired J.P. Morgan Securities LLC, part of New York-based JPMorgan Chase & Co., to look at a possible sale of its real estate holdings or the entire company.
Some investor websites indicated that Skilled, which has annual revenue of $820 million, was putting off any potential sale because of uncertainty over a Medicare reimbursement proposal from the Centers for Medicare and Medicaid Services.
The pending change—which could result in either an 11.3% reimbursement cut for nursing home operators or a 1.5% increase—is winding its way through the regulatory process.
Skilled officials declined to comment for this story.
Analyst Take
Internet reports of a delay were given less weight by Frank Morgan, an analyst with Toronto's RBC Capital Markets, in a client note.

Skilled "has not issued a press release to that effect, and having spoken with management, we believe the reports are unsubstantiated," Morgan said.

But "a slowdown in the process until a final (reimbursement) rule emerges in late July/early August makes sense, in our view," he said.
A clear picture on Medicare reimbursement, along with similar decisions for programs subsidized by California and other states, are expected later this summer.
"The strategic review process will come to fruition" once those decisions are made, Morgan said.
Skilled is the second-largest nursing home operator based in the county after Irvine-based Sun Healthcare Group Inc. and ahead of Ensign Group Inc. of Mission Viejo.
News of the pending changes on reimbursements sent nursing home stocks down at the end of April. Skilled's shares still are up about 20% for the year, with a recent market value of around $430 million.
Skilled Healthcare Group Inc.
• Headquarters: Foothill Ranch
• Business: nursing home operator
• Market value: $430 million
• Projected 2011 revenue: $880 million
• Projected 2011 profit: $49 million
Potential cuts on reimbursement rates are the "most significant and obvious risk" to any sale, even though Medicare only makes up 16% of the company's revenue, Morgan said in his report.
"We believe there is reasonable hope the industry will negotiate a result much less draconian than the 11.3% proposal, including a smaller rate reduction," he said.
If Skilled chooses to sell only its real estate, it won't be the first Orange County-based nursing home operator to do so.
Prev Next