STARFISH TO LAGUNA; CHANGES AT TALÉO; KATSUYA COMING
De Palma to French 75; Secret Plan for Deli at Mark's
Sunday, June 5, 2011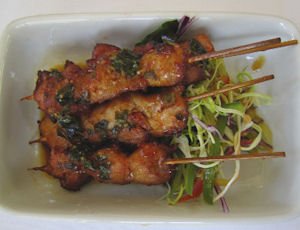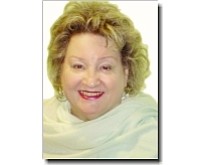 Mark de Palma is now general manager at French 75 in Laguna.
Don't tell anyone else, but I think his former location—Mark's, next to the Sawdust Festival grounds in Laguna—might become a super-authentic deli.
Sssshhh…negotiations are going on now.
Wilhelm's Starfish
Shortly after you read this, Starfish will be opening in south Laguna Beach. It's a new culinary concept by Nancy Wilhelm, proprietor of the clever little Tabu restaurant, also in Laguna.
Talk about a prime location: Starfish is directly across from the Montage Resort, in the Aliso Creek Shopping Center on Pacific Coast Highway.

Preliminary word says Starfish plans to transport us to an exotic wonderland with a menu of AmerAsian cuisine. Highlights will come courtesy of ingredients from Thailand, Vietnam, China, Korea, and India.
Ginger, lemongrass, basil, jasmine and curry will perfume various dishes. Summer rolls, pho, udon and soba noodles, Bhutanese rice, wok sautés, ribs and other expressions of American renditions of classic Asian cuisine will be served
I am told we can expect an ambience of deep, vivid colors of the sea mingled with radiant sunset skies. Asian art deco will meet antiques and specialty objects. Tufted banquettes in luminous soft turquoise married with sultry black lacquered tables and chairs sound like beautiful accents. There will be an elegant, horseshoe-shaped bar at center stage.
Starfish will serve lunch and dinner with a late-night bar on Friday and Saturday evenings offering the opportunity for a new favorite gathering spot. Starfish: 30862 S. Coast Highway, Laguna Beach (949) 715-9200.
Changes at Taléo
There have been changes at Taléo Grill in Irvine. Nic Villarreal, founder and longtime presence, turned operations over in April to a new owner. Villareal now is in New Mexico, where he has family.
I'm sad that his gracious manner is no longer available to us.
The new owner is Moe Ghazi, who participated in the launch of Odessa (now known as Mosun) in Laguna Beach (former Laker Norm Nixon was the money behind that one). Then Ghazi scooted over to Newport Beach and opened Ten restaurant, Tentation Lounge and Code.
They tell me that some signature items, such as the superb carnitas, will remain. I'd better start looking at my dance card and save an evening for a journey of the curious palate.
Taléo Grill: 3309 Michelson Drive, Irvine (949) 553-9002.
Katsuya by Stark
Just about the time summer hits, Katsuya by Starck will be opening its doors in the old Hush space in Laguna Beach (858 S. Coast Highway, Laguna Beach).
Prev Next