ALSO OVERSEEING IE OFFICE; MANLEY, WARD EYE DEALS
Cresa Partners Brings on Murphy as Managing Director
Sunday, June 5, 2011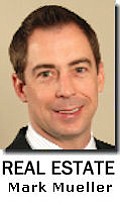 Cresa Partners of Orange County LP, one of the area's largest brokerages exclusively representing tenants, is making some changes to its local management as its parent company is eyeing more international business.
The brokerage, whose local office is in Newport Beach, has brought on Patrick Murphy, a longtime local real estate executive, as its new managing director.
Murphy will oversee Cresa's Newport Beach office, which has about 35 brokers and some 55 total employees. He'll also oversee Cresa's Inland Empire office, which has another five or so brokers and is looking to expand.
In the 1980s and 1990s, Murphy worked for Newport Beach's Koll Company, where he leased more than 6 million square feet of office space and helped sell more than $1 billion worth of office buildings.
After Koll, Murphy helped start the California operations of New Jersey's Gale Company, which acquired more than $300 million worth of properties and developed another 2 million square feet of space during his eight years there.
In 2004, Murphy founded WM Capital Group LLC, a Newport Beach developer that focuses on buying distressed debt in California, Arizona, and Montana. That company's still active.
Cresa was OC's largest tenant brokerage in 2010, working on more than $480 million worth of leases and sales, according to the Bus-iness Journal's April list of commercial brokers.
Recent deals the company's been involved in include leases for Sunwest Bank, Disc Sports and Spine Center and Bio-Rad Laboratories Inc.
Expectations of more growth are behind the hiring of Murphy, according to officials.
The two prior co-managing directors of the Newport Beach office, Jeff Manley and Ken Ward, had been running the local office as "player-coaches," according to Murphy.
Now, they'll be turning more of their attention to brokering deals, and passing on management duties to Murphy.
The moves come as Cresa is looking to grab more international business. The company recently signed a deal to work with Savills PLC, a London-based real estate adviser that does much of its work in Asia and Europe.
The partnership should help Cresa better represent local companies that have global operations when they're looking for commercial real estate in overseas markets, officials said.
Medical Device Lease
St. Jude Medical Inc., the third largest maker of heart valves with operations in OC, has renewed a lease for its Irvine offices near John Wayne Airport.
The local operations of Minnesota's St. Jude recently re-upped leases for a pair of buildings on Morse Avenue near Von Karman Avenue, according to brokers for the Newport Beach office of Travers Realty.
Prev Next