Beauty Bid
AUSTRALIA'S MOR COSMETICS GOES AFTER U.S. MARKET FROM LOS ALAMITOS BASE
Sunday, June 5, 2011
Share this article: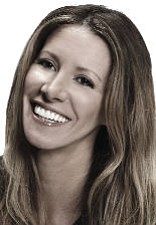 Mor Corporation Australia Pty Ltd., a maker of upscale soaps, lotions, body creams and scrubs, lip balms, perfumes and candles, is building U.S. sales from its local base in Los Alamitos.
The company, founded by Aussies Deon St. Mor and Dianna Burmas in Melbourne 10 years ago, started in the U.S. in 2004.
Chief Operating Officer Nicolle Lubman and Danielle Flores, marketing manager for the U.S., helped bring the company to the states.
Mor's founders were meeting with potential U.S. distributors at the time. At the suggestion of someone working at Los Angeles boutique Fred Segal, they met with Lubman, who then was working for Mistral LLC, a San Diego company that sells luxury French soaps.
"We felt it was worth investing and putting up a business here," Burmas said. "We started small. We didn't take too many risks in the beginning."
Flores earlier worked for trade show operator George Little Management LLC. Lubman was a client of one of the company's shows.
Mor's U.S. business started out of Lubman's garage in Seal Beach. It then moved to Second Street in the Belmont Shores area of Long Beach, where the business was run for about a year and a half before it moved to an office and warehouse building in Los Alamitos.
Late last year, Mor moved into a 17,736-square-foot Los Alamitos building, double the size of its prior building.
The company's products, known for their colorful, decorative packaging, mostly are made here. Some are made in Australia and elsewhere in Asia for sale there.
Manufacturing
Manufacturing is done at plants in California and in New Jersey, according to Flores. Some U.S.-made products are exported to Europe and other markets, she said.
The executives declined to disclose yearly sales, other than to say they're growing at about 20% to 30% annually in the U.S. with Australia growing at about the same pace.
"(The Australian market) hasn't felt the impact of the recession the way we have," Flores said.
The Business Journal estimates yearly U.S. sales at $5 million to $10 million.
Mor has about 300 products. Collections have names such as Marshmallow and Little Luxuries and come in various sizes, products and scents.
Scents are a big part of the products, which use shea and cocoa butter, fruit and plant extracts, and nut oils.
Diffusers—scented oils that freshen up rooms—are due this year.
Stores
The company's products are sold in boutiques, spas and at Nordstrom. Products run about $10 for soaps and lip balms up to $60 for perfume.
With the mindset of the recession still lingering, Mor tries to offer products at different prices, according to Flores.
"We're trying to react to the market and fill the gap where we can," she said.
In 2009, the company came out with its Little Luxuries collection of creams, soaps, lip balms and perfumes in smaller boxes to allow "that little luxury at a fraction of the price," Burmas said.
Competition
The company is going after a crowded, fragmented market in the U.S. that includes beauty products makers and retailers that sell their own products.
Local rivals include Irvine's Too Faced Cosmetics Inc., Laguna Niguel-based Epicurean Discovery, Irvine-based Arbonne International LLC, Laguna Niguel-based Apriori Beauty LLC and Newport Beach's Urban Decay Cosmetics.

Stores?
Long-term plans call for opening Mor cosmetics stores, according to Burmas. That would put the company in the footsteps of Boston's Fresh Inc. and Britain's Lush PLC.
Mor has 10 workers here, including warehouse employees. It employs 45 people in Australia.
More hiring could be on the way, focused on the company's social media sites, according to Flores.
The goal is to build brand recognition here like Mor has in Australia.
In Australia, "it's a brand they know and love," Flores said.
Gomez is a former Business Journal editor and freelance writer based in Long Beach.