Action Sports Brands Center of Dealmakers' Attention
VOLCOM, SANUK SEEN STARTING SEASON OF ACQUISITIONS, IPOS
Sunday, June 5, 2011
Share this article: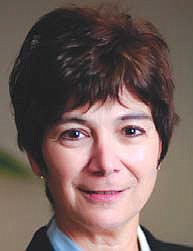 Deals are back and that could bode well for local apparel makers.
Recently announced acquisitions of Costa Mesa-based apparel brand Volcom Inc. and shoemaker Sanuk USA LLC of Irvine look like the tip of a wave of buys headed toward the action sports segment of the apparel industry, market watchers say.
"M&A right now is on fire," said Cary Hyden, a partner in Latham & Watkins LLP's office in Costa Mesa.
The trend hits the core of Orange County's apparel industry, long dominated by action sports brands selling clothes and accessories inspired by surfing, skateboarding, snowboarding and motocross.
Small to midsize action sports companies increasingly are seen as attractive investments by larger businesses looking for ready access to youth-oriented brands.
"They've seen the successes of the action sports sector and have looked for companies that create an opportunity to build on," Hyden said.
Hyden, who is co-chair of Latham's corporate department, advised Volcom on its deal to be acquired for $608 million by Paris-based PPR SA, which owns luxury brands such as Gucci and Yves St. Laurent.
The deal represents a premium of about 40% over Volcom's average share price in the past three months. It's expected to close some time during the third quarter.
Less than two weeks after the deal for Volcom, Goleta-based shoe company Deckers Outdoor Corp. announced its $120 million bid to acquire Sanuk, which was represented by Newport Beach-based law firm Stradling Yocca Carlson & Rauth.
Deckers plans to add Sanuk's sandals and other products to its roster, which includes the Ugg, Simple and Teva brands.
That deal also is expected to close in the third quarter.
Indicator
Two acquisitions in one month is an indicator of cash seeking opportunities, market watchers say.
Hyden currently is working on four deals that he says are "ongoing, and hot and heavy."
Two of those deals involve action sports companies, which he declined to name.
There's also the possibility of initial public offerings by apparel companies in the near future, he said.
An initial public offering involving an action sports company is expected to be announced this summer, according to Hyden.
"I suspect we'll see a steady stream of liquidity events, whether M&A or companies accessing the public markets," he said.
In January, headphone company Skullcandy Inc. filed to go public.
The San Clemente-based company, while not an apparel company, is considered a part of the industry because of its inspiration from music, fashion and action sports.
Skullcandy intends to raise up to $125 million in an initial public offering, according to documents filed with the Securities and Exchange Commission.

The company reported income of $7.6 million for the ninth months through September. It reported revenue of $96 million for the same period.
"The public markets were essentially closed during the recession," Hyden said. "Now capital markets are opening up and there's a ton of M&A activity. There's a lot of cash to be deployed for action sports companies that weathered the storm and developed a loyal following."
The Volcom and Sanuk buys also are notable because the buyers came from outside the action sports market, said Vicki Dallas, a partner at Rutan & Tucker LLP in Costa Mesa and co-chair of the firm's apparel practice group.
"There is a huge increase in the luxury, sports and lifestyle brands—a lot of companies see the youth market as huge," Dallas said. "PPR acquired Volcom to leverage off their Puma brand. Deckers acquired Sanuk to leverage it off of Ugg and their other shoe brands as opposed to a hedge fund buy or private equity buying one of these brands."
Deckers Chief Executive Angel Martinez said Sanuk "provides substantial growth opportunities, particularly within the action sports market where it has a large and loyal customer base of active outdoor enthusiasts."
PPR said it expects the addition of Volcom will spur growth for its sport and lifestyle group, which is dominated by athletic shoe and apparel brand Puma.
"Volcom is arguably one of the most desirable global action sports brands with an authentic legacy rooted in surf, skate and snow sports," said PPR Chief Executive Francois-Henri Pinault.
Action sports brands also are attractive to larger companies because they have room to grow.
"There's a lot of visibility on sports and lifestyle," Dallas said. "As the economy starts to turn around, there's going to be an uptick in that [action sports] area because it's an up-and-coming segment."
Sellers' Benefits
The benefit for smaller companies being bought is landing the distribution and access to capital that come with new owners.

"A lot of larger companies need these upcoming new brands and small to midsize companies need these larger companies to grow," Dallas said. "Acquisitions are a great way to finance and increase distribution."