Return of the Shopper
BIGGEST RETAIL CENTERS POST 5.5% SALES INCREASE
Sunday, December 11, 2011
Share this article: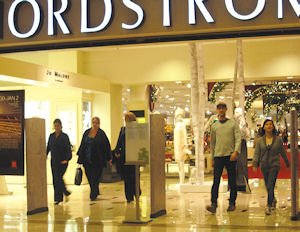 Retail spending in Orange County came back in a big way this year.
Taxable sales from the 26 largest shopping centers here were up 5.5% for the 12 months through June to $6.3 billion, according to this week's Business Journal list.
That continues a recovery trend that began last year when local shopping centers' taxable sales increased 1% to $6.1 billion. The modest uptick was a welcome change from the 7% drop in taxable sales during the 12 months through June 2009.
A number of shopping centers reinvented themselves to reclaim sales lost during the recession with new tenants, renovations and other efforts to bring shoppers back.
Anecdotal and official data suggest momentum continues. State officials recently reported that retail sales throughout California rose 8% in the third quarter compared with a year ago. Locally this year's Black Friday, which kicks off the year-end holiday shopping season, also indicate gains.
Earlier store openings this Black Friday seem to have worked here.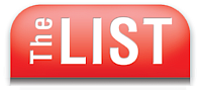 No. 3 Brea Mall, owned by Indianapolis-based Simon Property Group Inc., saw more foot traffic than a year ago on Black Friday. A lot of that was due to anchor tenant Macy's opening earlier at midnight, said Marketing Director Anna Cotter.
New to this year's Black Friday at Brea was a larger contingent of 18-year-olds on up to college-age shoppers. Some shopped, while others hung out, Cotter said.
Other mall operators also noted a positive effect from the earlier store openings.
The Target at No. 5 Irvine Spectrum Center, owned by Newport Beach-based Irvine Company, had nearly 600 customers waiting in line.
Irvine Co.'s Fashion Island (No. 2) in New-port Beach and Market Place (No. 4) in Tustin and Irvine also had anchors such as Macy's and Best Buy open up to long lines at midnight.
"We feel like it's off to a strong beginning, but we're still cautiously optimistic because you don't know what's going to happen," said Stacie Ellis, senior director of marketing for the Irvine Co.'s retail portfolio.
Whether the sales momentum reflected on this year's list pushes into next year remains to be seen.
New Approaches
Center owners continue to sign new lease deals or deploy new marketing to drive foot traffic—tactics that helped drive sales for the June period reflected on this year's list.
South Coast Plaza, Orange County's largest shopping center by taxable sales and square footage, saw sales up 12.1% to $1.3 billion.
"We experienced double-digit sales gains all year," said the mall's Executive Director of Marketing Debra Gunn Downing. "We're very happy with the performance. I think there are a number of reasons for this including some of the new stores that we opened."
The mall, owned by Costa Mesa-based C.J. Segerstrom & Sons, saw more than 30 new tenants or tenant remodels so far this year.
Additions to the mall include Brunello Cucinelli, Microsoft, XXI Forever and Lululemon Athletica.
Occupancy at South Coast is the highest it has ever been, Downing said.
Cartier reopened last week after tripling the size of its store to 6,000 square feet. David Yurman is set to open a remodeled store at South Coast in January with a Diane Von Furstenberg store opening in the first quarter. More tenants are set to be announced in the coming months, Downing said.
Fashion Island in Newport Beach saw the largest taxable sales gain percentage for the 12-month period. Sales were up 15.1% to $599.4 million.
"We've had some strong leasing activity," Ellis said. "Fashion Island's been doing really well. They've added a lot of exclusive stores—exclusive to Orange County or the West Coast."
There have also been some groundbreaking tenants, such as high-end fashion label Ella Moss, which opened its first retail store at Fashion Island.
A $100 million renovation of Fashion Island, which recently wrapped up, helped. The make-over included new landscaping, building facades, shaded seating areas and a granite fountain.
South Coast Plaza and Fashion Island are, to some degree, anomalies among the shopping centers here with their tenant mix of high-end or exclusive retailers that not only serve the local and regional trade areas, but also attract tourists—all adding up to higher sales.
Excluding South Coast Plaza and Fashion Island, OC's largest shopping centers saw taxable sales up 2.5% to $4.4 billion.
Still, some power centers—another retail category included in the shopping centers list—posted their own notable gains.
Power centers run from 250,000 to 600,000 square feet, anchored by big-box tenants such as discounters or warehouse clubs, as defined by the New York trade association International Council of Shopping Centers.
No. 15 Fullerton Town Center, owned by New Hyde Park, N.Y.-based Kimco Realty Corp., posted the second-largest taxable sales gain here, with a 14% increase to $138 million.
The 257,000-square-foot shopping center is anchored by a Toys "R" Us, Office Depot and Costco.
Irvine Co.'s Irvine Home Center, at No. 23, also posted a sizeable taxable sales gain of 13.7% to $75.3 million. The tenant mix includes a roster of home-related anchors such as Living Spaces, Bassett Furniture Direct and Treasure's Furniture.
Laggers
Other centers didn't fare as well.
No. 19 Anaheim Plaza, another Kimco-owned center, saw taxable sales down 11.1% to $104 million.
No. 22 Bella Terra in Huntington Beach saw sales down 22.7% and its store count down by 10 to 60 stores.
A 154,000-square-foot Costco is expected to help drive traffic to the center when it opens next year. The store will be at a site vacated by Mervyns when it went out of business in 2009.
---
Download the 2011 OC's 25 LARGEST SHOPPING CENTERS list (pdf)