REAL ESTATE: SILICON VALLEY FIRM EYES BIG TENANTS, MORE DEALS
Menlo Buys at Summit, Sold on OC Market
Sunday, December 4, 2011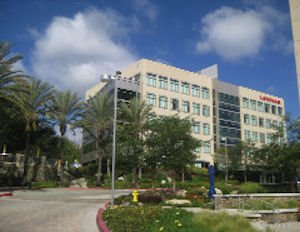 Palo Alto-based Menlo Equities LLC, one of the most active buyers of commercial real estate in Orange County over the past year, has snapped up another two offices in Aliso Viejo and has its eyes on more local deals.
The real estate in-vestor recently closed on the acquisition of 15 and 25 Enterprise, a pair of five-story offices built about 10 years ago in Aliso Viejo's Summit Office Campus.
The two buildings, which total about 295,000 square feet, run alongside the San Joaquin Hills (73) Toll Road and hold the local operations of Miami-based homebuilder Lennar Corp., among other tenants.
The latest deal brings Menlo Equities' local portfolio to about 1.1 million square feet, with a majority of that purchased over the past year.
The company has spent an estimated $200 million on OC office and industrial buys since mid-2010, snapping up a number of high-profile properties in the area around John Wayne Airport as well as in Aliso Viejo.
More OC deals are expected going forward, according to Henry Bullock, Menlo's chairman and founder.
"[It] is Menlo's intention to be among the most active buyers in Orange County for at least the next 12 to 24 months," Bullock said in an email last week.
Menlo was founded in 1994 to invest in and develop properties in Silicon Valley. Since then the company is said to have acquired or developed about $1.4 billion of property nationwide.
"[Silicon Valley] historically is a boom-and-bust market, with the 2001-03 bust being the most obvious," Bullock said. "Our principals believe that Orange County experienced a similar bust in the recent downturn due to its concentration of mortgage origination businesses. Consequently, rents and building values presently are extremely low."
Orange County's positive attributes now "create an exceptional buying opportunity," Bullock said.
"Menlo Equities can move quickly in acquiring properties and has a long-term proprietary source of equity," he added. "We anticipate Orange County will be a market for us for decades to come."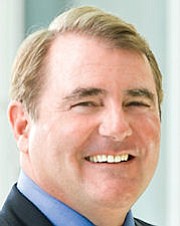 Local Acquisitions
The company's local acquisitions have included some well-leased properties, in addition to a few buildings, such as Irvine's 420,000-square-foot Quintana office campus, that count more than their share of empty space and were bought well below peak-market prices.
CoStar Group Inc. data show 15 Enter-prise to be 68% full, while 25 Enterprise is 90% occupied, although marketing brochures for that building shows two full floors of space being available for lease starting in December.
Prev Next