ONLY LOCAL BUILDING IN CHARTER HALL-BEACON DEAL
MPG's Stadium Gateway Part of $1.7B Portfolio Sale
Sunday, August 28, 2011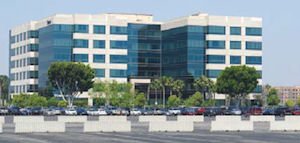 Stadium Gateway, one of the larger Central County offices still run by Los Angeles-based MPG Office Trust Inc., is getting sold.
In a bit of a twist for the beleaguered landlord, which has been shedding Orange County properties the past few years to ease its debt load, the latest sale isn't lender-driven.
MPG—formerly known as Maguire Properties Inc.—manages and has a 20% ownership stake in Anaheim-based Stadium Gateway, a six-story, 274,000-square-foot office facility at 1900 S. State College Blvd., west of Angel Stadium.
The building was about 72% leased to seven tenants and brought in about $4.2 million in rents last year, according to MPG's last annual report.
Tenants currently include the local operations of New York-based Turner Construction Co. The building was previously used by the now-defunct Countrywide Home Loans.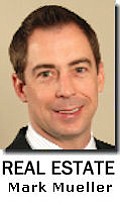 The remaining 80% stake in Stadium Gateway is owned by Charter Hall Office REIT, an Australian property trust. The office is one of five Charter Hall properties that MPG manages and has a similar ownership stake in.
Other buildings falling under the same ownership structure include the 52-story, 1.2 million-square-foot Wells Fargo Center in Den-ver, and the 42-story, 1-million-square-foot One California Center tower in Los Angeles.
Charter Hall took over the 80% stake in the five buildings last year from fellow Australian investor Macquarie Office Trust, which partnered with then-Maguire in 2006.
Charter Hall said earlier this month it was selling a 13-office portfolio, including the five MPG-managed buildings, to a unit of Boston-based Beacon Capital Partners LLC, a real estate investment firm.
The 4.9-million-square-foot portfolio is expected to trade hands for $1.7 billion, or about $347 per square foot.
Stadium Gateway is the only OC asset changing hands in the Charter Hall-Beacon sale.
Charter Hall said it was selling the buildings to focus on the Australian office market.
The deal with Beacon is said to include about $740 million in securitized debt, according to trade reports. The debt isn't distressed, and is set to mature in 2015 and 2016.
The Stadium Gateway building has about $42 million of securitized debt tied to it, according to reports. It last traded hands for about $71 million in 2006, or about $260 per square foot, according to brokerage data.
Fullerton Project
Oak Brook, Ill.-based Inland Real Estate Group is moving ahead with a student housing and retail project near California State University, Fullerton's campus.
The developer is breaking ground on one of the first sections of Fullerton's sizeable Collegetown Redevelopment plan. The project is slated for the northwest corner of Commonwealth and Chapman avenues.
Prev Next