Stem Cell Center Brings Incubator Hopes for UCI
EDUCATION: SCHOOL'S PRODUCED FEW COMPANIES SO FAR; LICENSING DEALS?
Sunday, May 23, 2010
Share this article: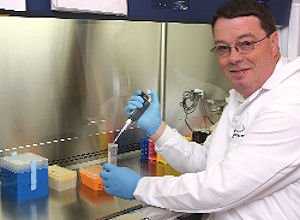 Could the University of California, Irvine's new stem cell center turn research into business for the school?
"That is absolutely one of the things we would like to have happen," said Peter Donovan, co-director of UC Irvine's Sue and Bill Gross Hall...