Lending Drag
BANKS BLAME LOWER DEMAND FOR FEWER LOANS; PICK UP BUSINESS FROM FAILED COMPETITORS
Monday, November 9, 2009
Share this article: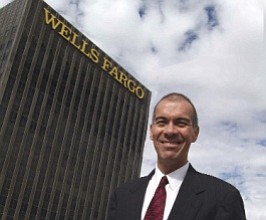 It's another classic case of the chicken and the egg.
Lending is slow as local banks claim less borrower demand, but borrowers claim that there are fewer loans available.
Banks have said that they still are giving money out, just at a slower pace than in previous years.
That's because a lot of attention and money has gone to shoring up commercial real estate loans that have gone bad, leaving prospective borrowers—who haven't been scared off by the shaky economy—looking for banks that will take them.
Low interest rates as well as incentives from stimulus programs have helped the situation, but weakness in the economy has been a drag, according to bankers.
"People have been afraid," said Ray Dellerba, chief executive of Pacific Mercantile Bank in Costa Mesa.
In all, Pacific Mercantile's loans were up about 3% to $815 million outstanding, while its deposits were up 20% to $936 million for the 12 months through June.
Pacific Mercantile has looked to expand by restarting its home mortgage lending, which is uncommon for most local banks that focus on business lending.
The bank got out of mortgages in 2006 after it forecast problems with the market.
Its re-entry comes as it sees opportunity from low interest rates and a belief that the housing market hit bottom last quarter.
It only makes about 50 loans a month, mostly through the Federal Housing Authority, so home mortgages still are a small part of its overall lending.
The mortgages are ultimately sold to Wall Street and larger banks such as Citigroup Inc. and Bank of America Corp.
Stricter scrutiny means they also take about twice as long to get done as more attention is paid to making sure the borrowers are credible, Dellerba said.
Even with business loans, Dellerba says he's finding it harder to find credit-worthy borrowers.

Many bankers have relied on an old tactic of picking up customers from competitors.
"There's a lot of good borrowers that big banks haven't liked because of the industry they're in," said John DeCero, vice chairman of Newport Beach-based California Republic Bank.
As of June 30, California Republic had more than $110 million in loans on its books, up from $40 million in the previous year.
California Republic, which escaped problems with bad loans by opening after the crisis hit, says it's been in a great position to stay on the offensive.
Its small customer base of less than 100 wealthy institutions and businesses has allowed it to grow, DeCero said.
Bigger banks are looking at other ways to grow—mainly through acquisitions.
Some of the biggest examples are Charlotte, N.C.-based Bank of America, which bought Merrill Lynch & Co.; and San Francisco-based Wells Fargo & Co., which bought Wachovia Corp.
Wells Fargo says its local business lending grew this year, but it didn't give a dollar amount.
"It's slower than the double-digit growth we're used to," said Hector Retta, regional president for Wells. "We see a lot of cautious attitudes—lots have deferred taking on loans."
Wells is looking to change that by targeting manufacturers in the north part of the county. The offensive will be run by veteran banker MaryLou Barreiro, who relocated with the bank to Anaheim from New Jersey.
But a competitor doesn't see manufacturers as a huge growth area.
Ash Patel, president of Anaheim-based Premier Commercial Bank who also targets manufacturers for customers in the area, says the new competition won't change much for him.
"Our lending is flat," Patel said. "It's hard to find borrowers."
Premier Commercial's assets were up nearly 3% to $398 million for the 12 months through June.
Like most lenders, Patel says he's very careful about who he lends to.
Irvine-based CommerceWest Bank Chief Executive Ivo Tjan says his lending also is up modestly compared to last year.
CommerceWest bought San Marcos-based Discovery Bancorp in the third quarter, which added $170 million to its assets for a total of more than $422 million.
It's also picked up customers from other failed competitors, Tjan said.
"Some banks are no longer around," he said.
Tustin's Sunwest Bank picked up some of those closed banks, including Irvine's MetroPacific Bank and First State Bank of Arizona earlier in the year.
"Lending has been steady this year, which is a pleasant surprise," said Sunwest President Glenn Gray. "A lot of competitors have pulled back."
As many economists begin to forecast better economic times next year they also hope bankers will lend more.
Irvine's Plaza Bank says it's seeing opportunities with manufacturing, wholesale and professional service companies.
The bank grew its assets by 115% to nearly $160 million as of June 30 as it added $64 million in deposits.
"We anticipate growth as a result of improving economic trends," said Executive Vice President Shawn Cardin.
Wells Fargo also sees some things getting better with a recent increase in applications for loans.

"I think we're going to see the local environment get more competitive again," Retta said.