BANKS BLAME LOWER DEMAND FOR FEWER LOANS; PICK UP BUSINESS FROM FAILED COMPETITORS
Lending Drag
Monday, November 9, 2009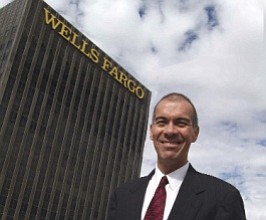 It's another classic case of the chicken and the egg.
Lending is slow as local banks claim less borrower demand, but borrowers claim that there are fewer loans available.
Banks have said that they still are giving money out, just at a slower pace than in previous years.
That's because a lot of attention and money has gone to shoring up commercial real estate loans that have gone bad, leaving prospective borrowers—who haven't been scared off by the shaky economy—looking for banks that will take them.
Low interest rates as well as incentives from stimulus programs have helped the situation, but weakness in the economy has been a drag, according to bankers.
"People have been afraid," said Ray Dellerba, chief executive of Pacific Mercantile Bank in Costa Mesa.
In all, Pacific Mercantile's loans were up about 3% to $815 million outstanding, while its deposits were up 20% to $936 million for the 12 months through June.
Pacific Mercantile has looked to expand by restarting its home mortgage lending, which is uncommon for most local banks that focus on business lending.
The bank got out of mortgages in 2006 after it forecast problems with the market.
Its re-entry comes as it sees opportunity from low interest rates and a belief that the housing market hit bottom last quarter.
It only makes about 50 loans a month, mostly through the Federal Housing Authority, so home mortgages still are a small part of its overall lending.
The mortgages are ultimately sold to Wall Street and larger banks such as Citigroup Inc. and Bank of America Corp.
Stricter scrutiny means they also take about twice as long to get done as more attention is paid to making sure the borrowers are credible, Dellerba said.
Even with business loans, Dellerba says he's finding it harder to find credit-worthy borrowers.

Many bankers have relied on an old tactic of picking up customers from competitors.
"There's a lot of good borrowers that big banks haven't liked because of the industry they're in," said John DeCero, vice chairman of Newport Beach-based California Republic Bank.
As of June 30, California Republic had more than $110 million in loans on its books, up from $40 million in the previous year.
California Republic, which escaped problems with bad loans by opening after the crisis hit, says it's been in a great position to stay on the offensive.
Its small customer base of less than 100 wealthy institutions and businesses has allowed it to grow, DeCero said.
Prev Next