Samuel Richard
Samuel Richard is the Business Journal's copy editor. He does first and secondary edits of Business Journal stories and sees them through the production process. He can be reached at richard@ocbj.com.
Recent Stories
The S&P 500 was about flat at 2,072.08 in midday trading.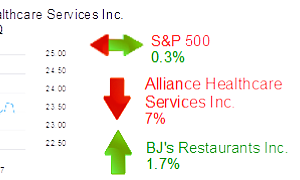 Pint-Sized Inventor, Giant Imagination for New Products
INNOVATION: "Renaissance kid" is a pint-sized inventor with a giant imagination for new products.