Pete Weitzner
Editor
Recent Stories
Tech editor Chris Casacchia visits with the engineers and physicists at TAE Technologies—20+ years into vying for the holy grail of energy: a fusion-fired power plant.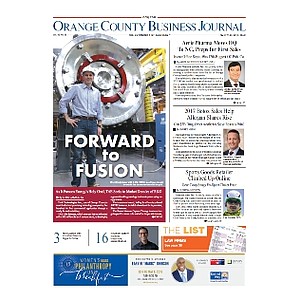 Justice Department lawyers said this week they plan to try medical-device executive Jim Mazzo for a third time for violating insider trading rules after two prior efforts ended in hung juries.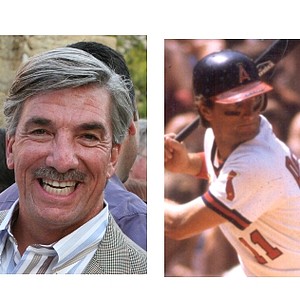 ENTERTAINMENT: Ron Kobayashi's Bayside jam turns five
"We wanted a place where we could eat late, listen to live music, and actually be able to hear each other," recalled Mark Ghoukassian, 18-year owner of Bayside Restaurant.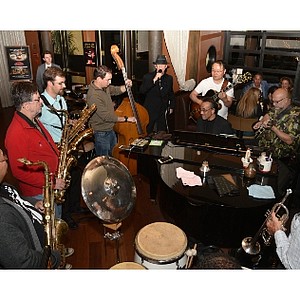 Hock Tan's plucky bid for Qualcomm caught in China-U.S. crossfire.
We look at the biggest real-estate deals of 2017, topped by the FivePoint buy and partial leaseback of the Broadcom campus.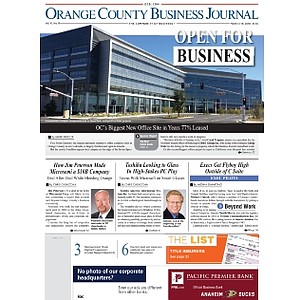 Longtime Orange County GOP Chairman Scott Baugh will challenge 15-term Republican Congressman Dana Rohrabacher in the 48th district.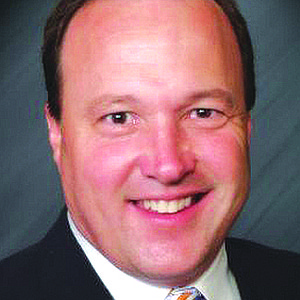 Irving "Papa" Gelman, the man who founded Orange County's only independent Jewish day school, Tarbut V' Torah (TVT), has died. He was 94.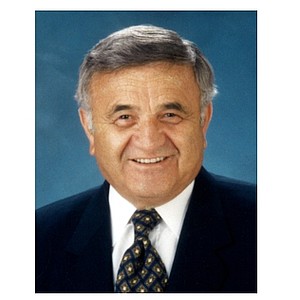 Marybelle and Paul Musco Lead $120M 'Miracle at St. Michael's'
In less than two weeks, the Norbertine priests and seminarians at St. Michael's Abbey in Silverado Canyon will break ground on their new home. It's a 327-acre campus around the bend from their decaying original.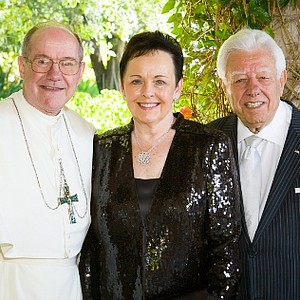 Big Giving Up And Unprecedented in 2017
This is the Business Journal's first ranking of largest charitable gifts. Was an easy inspiration. The Susan and Henry Samueli gift to the University of California-Irvine, the Fowlers' and Kecks' to Chapman University, the Argyros' to Segerstrom Center (and others) were front-page stories, in some cases record in scope, even on a national level.
How Stance CEO Became One of Them
In one of Jeff Kearl's early deals, a venture capital firm pulled its term sheet in the last days. The investor/executive had an idea—go work at a venture capital firm. "Most VCs are … highly networked," Kearl said.