Mediha DiMartino
Staff Reporter
Mediha DiMartino covers media, marketing, auto dealers, government, nonprofits and education. She can be reached at dimartino@ocbj.com.
Recent Stories
Divers Hone Skills, Make Pals Like POTUS
Most executives associate the term parachute with a golden one they can count on if they part ways with the company they're running.
MEDIA: Two web series are also in works
Nitro Circus has pulled yet another stunt. The actions-sports entertainment company signed a deal with Facebook to broadcast 28 events on the social media giant's Facebook Watch video app.
MARKETING: Starts with businesses it knows best
A Laguna Beach-based ad agency that's helped numerous entrepreneurs take their brands to the next level is now cultivating its own business ideas.
APPAREL: Billabong purchase closes; companies co-locate
Boardriders Inc., just before the recent closing of its purchase of Billabong and after the January disappearance of President-elect Pierre Agnes, named its new executive leadership team and is contemplating co-locating the combined company in Boardriders' Huntington Beach headquarters.
Got Lift With Letter Sent to Paris Boutique
Most cosmetics startups consider landing on Sephora shelves as a benchmark of success. For Laguna Beach-based Ilia Beauty Inc., the nod came from Colette, an influential Parisian boutique frequented by Chanel designer Karl Lagerfeld and other fashion gurus.
Moonlighting Gigs Build Client Bases, Help Charities
Orange County is the birthplace of a number of national headliners—No Doubt, Cold War Kids, Sublime, The Offspring and Social Distortion.
Eight Days of Flicks Include New Theater
Several Orange County companies are taking lead roles in producing the upcoming Newport Beach Film Festival.
AUTOMOTIVE: Gets traffic from nearby dealers
Karma Automotive LLC's landing in Newport Beach was a good one—so good it's in the process of doubling its presence there.
Manufacturers Say High-End Cluster Lifts All Kitchens
The Costa Mesa theater district, home to Segerstrom Center for the Arts and South Coast Repertory, has added another showroom to its repertoire—the Fisher & Paykel Experience Center, where a reference to a high note is more about a 36-inch stove's British thermal unit output than about a vocal range.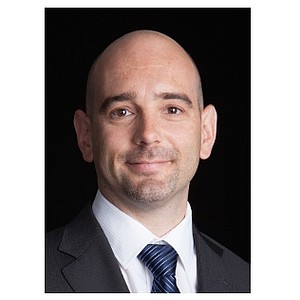 Spots Point Up Frequency Of Online Data Thefts
Experian PLC's latest round of TV commercials continues its spotlight on the proliferation of personal-data theft and its credit-monitoring service, which uses proprietary technology to peruse content posted on parts of the internet not indexed by conventional search engines.