Chapman Law gets $1.1M
Wednesday, September 13, 2017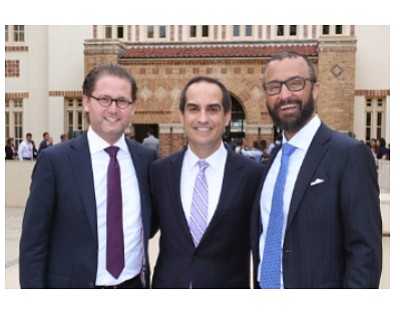 Chapman University said today its Dale E. Fowler School of Law received a $1.125 million gift from Newport Beach-based law firm, Bergener Mirejovsky APC.
The gift will fund for six years the Bergener Mirejovsky Scholarship for law school students, among other efforts. Bergener Mirejovsky has been making annual gifts of $180,000 to support the program, established in 2013, which goes to students who have worked full-time before starting at Fowler.
Sam Mirejovsky is a double alumnus; he received his undergraduate degree in sociology from Chapman University in 2011 and a law degree in 2014. He and law partner James Bergener run Bergener Mirejovsky, which is a personal injury law firm.
Fowler is led by Dean Matthew Parlow.