Opus' Credit for Weinstein Scrutinized
Wednesday, October 18, 2017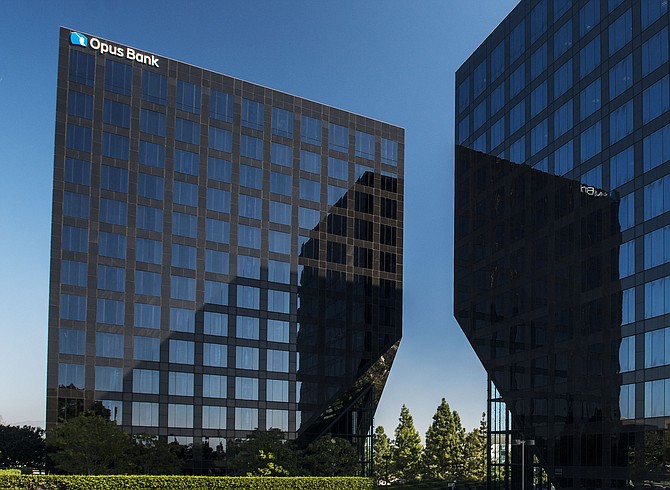 Investors are scrutinizing Irvine-based Opus Bank for its credit lines given to the notorious Hollywood filmmaker The Weinstein Company.
Opus' loans to Weinstein are "not a positive revelation for a bank that is looking to move beyond recent credit issues," Christopher York, an analyst for JMP Securities LLC, wrote in a report issued today.
Opus hasn't publicly disclosed if its two lines of credit to Weinstein have been used; an Opus spokesman didn't return a call seeking comment.
The bank first issued a $15 million loan commitment to The Weinstein Company as part of a $400 million domestic revolving line of credit agented by MUFG Union Bank N.A. It originated in July 2016 for the company's feature film business.
Opus was then the sole bank for a $13.6 million revolving line of credit facility originated in August to finance The Weinstein Company's production of the television miniseries Waco, which is set to air on Paramount Network in January, York wrote.
In last year's third quarter, Opus Bank wrote off $38.8 million in bad loans and then in the first quarter, the bank reported its criticized loans, those with potential weakness, tripled to $359 million from the same period a year earlier. The shares plummeted in half from a high of $40 last year to as low as $18.90 in April.
Shares of Opus have remained in the range of $24 this month. The bank is scheduled to report third-quarter earnings on Oct. 23.
The Weinstein Company, which was founded by Harvey and Bob Weinstein in 2005, has produced Oscar-winning films like the King's Speech and The Imitation Game.
The company was thrown into turmoil this month after at least 36 women accused Harvey Weinstein of sexual misconduct, according to Slate.com website. The company is in talks to sell its assets to Colony Capital, according to Bloomberg News.
Opus Bank began its media and entertainment banking division in March, 2016, hiring Jeff Zaks, who had arranged $1 billion in financing transactions in the media and entertainment industries.
In a presentation to investors in August, Opus Bank reported the media and entertainment unit had $52.8 million commercial business and $64.3 million of deposits as of this past June. The bank reported $7.7 billion in assets as of June.