Q3 VC Investments Fall
Wednesday, October 11, 2017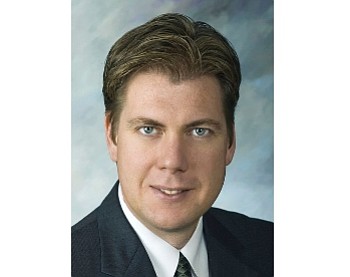 Venture capital investments in Orange County declined to $178 million in the third quarter, the lowest amount since the first quarter of 2016, according to the VentureSource report from Dow Jones.
Orange County VC investments were $203 million in the second quarter and $341.1 million in the same quarter a year ago, according to the report.
About 19 deals were completed in the third quarter, up from 14 in the second quarter and the highest amount since the second quarter of 2014. Seven deals were in medical devices, which accounted for $113.4 million, while four were in software, with a total of $6 million, and two were in retail, totaling $4 million, the report said.
"The number of transactions went up quite a bit, which is good," said Scott Nelson, an Ernst & Young partner who specializes in technology and manufacturing in Orange County.
"The amount raised wasn't as high. There are a lot of entrepreneurs who are growing. They're just not looking for larger rounds of financing."
The third-quarter's largest deal was a $50 million investment in teeth-cleaning system maker Sonendo Inc. of Laguna Hills led by General Atlantic of Greenwich, Ct. Financial data supplier AutoGravity Corp. of Irvine received a $30 million investment from VW Credit Inc.
In the first nine months this year, VC investments in OC have totaled $571.5 million, meaning it may miss the $1 billion mark reached in both 2015 and 2016.
"I don't think we've lost any trajectory," Nelson said. "There is still a lot of focus on entrepreneurs and excitement in the market in Orange County."
Orange County ranked ninth nationwide in VC investments, behind $230 million in the Potomac region and ahead of the $160 million entrusted to Austin, Texas startups.

The San Francisco Bay Area continued to dominate, with 328 deals totaling $6.26 billion. Silicon Valley's hottest sector was software, which attracted $1.31 billion in VC funding.
U.S.-based companies raised $18.7 billion in 1,043 venture capital deals during the third quarter, a 6% increase from the second quarter and 33% higher than a year ago. The median equity deal size was $5.42 million compared with $6 million in the second quarter and $5.05 million a year ago.
Business and financial services received the largest investment allocation, $6.91 billion, which was about 37% of the total. Healthcare placed second with $4.08 billion. Information technology investments fell 27% to $3.35 billion from the second quarter.