OC Sports Marketer, Ex-Pro Moon Named in Suit
Thursday, December 7, 2017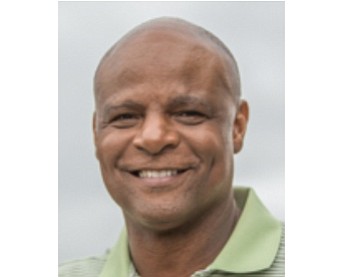 One of Orange County's most recognized marketing firms is at the center of a sexual harassment lawsuit.
NFL Hall of Famer Warren Moon, the cofounder and president of Sports 1 Marketing in Irvine, has been sued for sexual harassment by his former assistant, according to a lawsuit filed Monday in Orange County Superior Court in Santa Ana.
The suit, filed by Wendy Haskell, alleges several improprieties carried out by the former quarterback, including unwanted and unsolicited sexual advances and forcing her to sleep in lingerie in the same bed as Moon on several business trips.
The suit also alleges Moon drugged her on a trip to Mexico, then admitted it and said it was because she wasn't "having fun." The suit also alleges Moon grabbed her crotch while she was asleep during a separate business trip to Seattle, according to court documents.
Moon's lawyer, Daniel Fears, of Payne & Fears LLP in Irvine, released a statement denying the allegations.
"Mr. Moon denies the claims by Ms. Haskell. Mr. Moon contends these claims are meritless, and he has every intention to vigorously defend himself in court," according to a statement sent to the Business Journal.
Moon, a commentator on the Seattle Seahawks radio network, has requested a temporary leave of absence from his duties, the statement read. Since he works for an NFL team, he faces potential discipline under the NFL's Personal Conduct Policy, according to NBC Sports' "Profootball" talk website.
The lawsuit further alleges that Haskell reported the incidents to Sports 1 Marketing Chief Executive David Meltzer, but the company took no action, and subsequently demoted her.
"S1M did nothing to stop Moon's unlawful tortious behavior toward her," according to court documents. "The company did not conduct an investigation, nor did it reprimand him."
Public Relations Manager Bradley Hartman told the Business Journal in an email to direct all media inquiries to Payne & Fears.
The Business Journal in August reported that Meltzer was working on a new show with Irvine-based Entrepreneur Media Inc., the publisher of Entrepreneur magazine, dubbed "Entrepreneur Elevator Pitch."
The show is streamed on several outlets, including Entrepreneur Network, and has aired at least 11 episodes. A new blog, posted today on entrepreneur.com, touted the latest episode highlighting negotiations and rejection.
The Business Journal sent an inquiry late last night to Entrepreneur magazine Managing Editor Jason Feifer and the publication's public relations arm asking if the company planned to continue its partnership with the company and the project with Meltzer, a key figure on the show as its main investor-judge.
Prev Next