NorCal Tacos to OC
Wednesday, August 30, 2017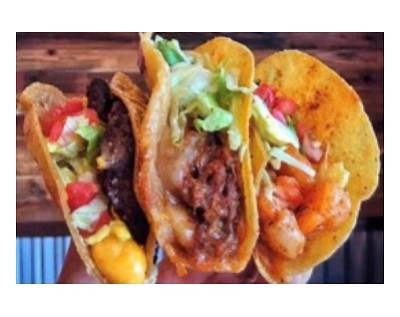 Jimboy's Tacos plans three locations in OC—Huntington Beach. Brea, and Costa Mesa—as part of a 20-unit franchise plan for Southern California.
All American Taco Co. is the Southern California area developer.
Franchise disclosure documents filed in California in July show it costs $375,000 to $1.38 million to open a location.
Parent company Jimboy's North America LLC had revenue of $2.3 million for the year-ended March 31, up 15% year-over-year.
The documents don't give an average unit volume but its take includes $1.06 million in royalties, which are 5% of a franchise's gross revenue. The numbers suggest a figure of $22.1 million for the 34 of 35 franchised locations open as of last year, for an AUV of $623,000.
The franchise fee for one location is $35,000; Area developers also pay $15,000 for each additional restaurant; AATC's fees for its 20-location commitment totaled about $320,000.
The company charges another 5% of gross revenue for marketing and branding.
Jimboy's was founded in 1954 and is based in Folsom. It has 38 locations, 35 of which are franchised; 75% are in California, with the rest in Nevada, according to franchise filings.
Its tacos use fresh beef and cheese and the tortilla is "dusted with Parmesan cheese," a press release said.

The company wants national expansion and is "focusing on what makes Jimboy's one of a kind, our tacos!" said Chief Executive Bob Andersen, in the release.
Two Jimboy's had two company-owned locations in Texas—opened in 2015 and closed in 2016 and 2017; the chain plans to re-enter the state this year, with one company-owned and one franchised location.
A NorCal location in 2015 was going to be on Food Network's host Guy Fieri's TV show but that never took place; an October news report from Sacramento Business Journal said future Jimboy's locations could include alcohol service, a la Irvine-based Taco Bell Corp.'s 'cantina' style restaurants.