Johnny Rockets Nabs Pieology President
Tuesday, August 15, 2017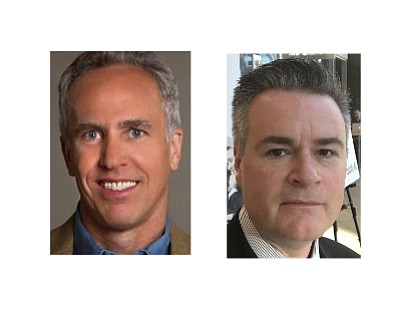 Johnny Rockets Group Inc. in Lake Forest appears to have snagged a new president who was named to the same position at Pieology Pizzeria in Rancho Santa Margarita in May.
Michael Nolan was chief executive of Denver-based Smashburger for about eight months before being named president of Pieology.
A Pieology spokesperson said Nolan worked at the pizza chain for a couple months.
Nolan's LinkedIn entry doesn't list Smashburger or Pieology, and says he's been president of Johnny Rockets since July.
He replaced James Walker at Johnny Rockets.
Walker was previously president of global operations and development there, and has been vice president of development at sandwich chain Subway in Milford, Conn., since July.
Walker had led a brand redesign and repositioning for Johnny Rockets, known for its retro look and a menu of burgers, fries, and shakes, as it transitioned to a more mod look and feel for contemporary customers; the Business Journal profiled that effort in March.
"We've been working on [this] for two years," Walker said at the time.
Smashburger has cycled through a couple CEOs in the last few years after an expected IPO didn't materialize. It sold a roughly 40% stake to Philippines-based Jollibee Foods Corp. in October 2015 for $100 million.
Pieology founder and Chief Executive Carl Chang had been handling president duties for about two years at the time of the Nolan announcement.
The build-your-own pizza chain had in July 2014 named restaurant veteran Bob Baker to the post, but Baker didn't assume formal duties in OC and Chang took them on in early 2015.
The company hasn't named a replacement for Nolan, the spokesperson said.
Pieology has about 150 locations, annual systemwide sales of about $150 million, and a No. 14 ranking on the Business Journal's June list of OC-based restaurant chains.
Johnny Rockets has about 385 locations, annual systemwide sales of about $353 million, and a No. 7 ranking.
Johnny Rockets is owned by Sun Capital Partners in Boca Raton, Fla.