St. Joseph Health to Run Home Health Franchises
Monday, February 8, 2016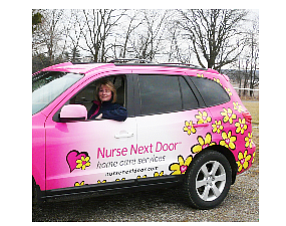 Irvine-based St. Joseph Health bought 26 Nurse Next Door franchises with an option to buy 12 more.
Nurse Next Door is a Vancouver, Can.-based home health care provider with about 140 locations in Canada and the U.S., including in six Orange County cities, according to a statement and its website.
St. Joseph locations are planned for Orange, Los Angeles, and San Bernardino counties.
The 26 locations could represent a commitment of $2.8 million to $4.1 million based on start-up costs for one location, which Nurse Next Door's state franchisor filings list as $106,000 to $159,000. This includes a $47,000 franchise fee; multi-unit franchisees typically pay lower franchise fees for additional locations.
The documents show average annual revenue for a franchise that's open at least two years is $458,000, royalty and marketing fees are 6% of gross sales and monthly revenue per patient system-wide averages $2,245.
Nurse Next Door provides various levels of care including basic companionship, Alzheimer's and dementia support, and skilled nursing.
"Care for our clients doesn't end when they leave the hospital," said John Bennett, St. Joseph Health's chief administrative officer, noting it includes helping them recover at home after being discharged.
Home health care providers have said their services can reduce hospital readmission rates.