Trump Taps UCI Professor
Wednesday, December 21, 2016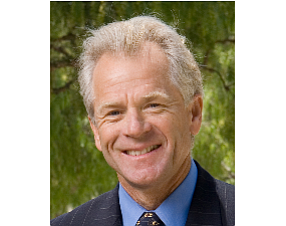 University of California-Irvine economics professor Peter Navarro has been selected by president-elect Donald Trump to oversee a newly created White House National Trade Council.
Navarro wrote "Death by China: How America Lost its Manufacturing Base" in 2011 and produced an accompanying documentary that argued for an aggressive stance against unfair trade practices such as currency manipulation, exploitation of workers, and intellectual property law violation.
Trump made trade a key issue in his campaign and decried what he said was a history of bad deals for the U.S.
"I read one of Peter's books on America's trade problems years ago and was impressed by the clarity of his arguments and thoroughness of his research," Trump said in a statement. "He has presciently documented the harms inflicted by globalism on American workers, and laid out a path forward to restore our middle class."
Navarro, 67, earned his doctorate in economics from Harvard University in 1986 and has taught economics and public policy at UCI since 1989.