Edwards in Line for $1B Settlement From Medtronic
Tuesday, May 20, 2014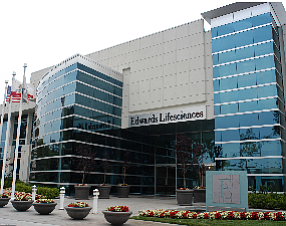 Irvine-based Edwards Lifesciences Corp. will receive more than $1 billion from rival Medtronic Inc. to settle a patent lawsuit.
Edwards and Minneapolis-based Medtronic were enmeshed for several years in litigation claiming that Medtronic's CoreValve transcatheter replacement heart valve infringes upon Edwards' patent for its Edwards Sapien transcatheter valve.
Medtronic said today that it would pay Edwards a one-time sum of $750 million and royalties of no less than $40 million yearly through April 2022 based on CoreValve sales.
Edwards and Medtronic also are dismissing all their legal matters and agreed not to sue each other over transcatheter heart valves for eight years.
Edwards' shares were down 2% to a market value of $9 billion, while shares of Medtronic, which employs 700 people in OC, were also down 2% to a market value of $59 billion.