PennySaver Gets 3 Coupon Magazines
Wednesday, May 14, 2014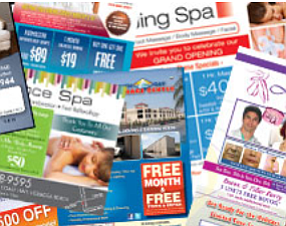 PennySaver USA in Brea has acquired The Monthly Mailer in Hermosa Beach on undisclosed terms.
The deal adds three direct mail and online coupon magazine—"Monthly Mailer," "South Bay Monthly" and "OC Monthly—" to PennySaver's portfolio. The newly acquired publications, which combine for a total circulation of more than 525,000 homes and businesses in South Bay, West Los Angeles County and North Orange County, were founded and sold by Brandon Ligthart and Matthew Kinser.
"The Monthly Mailer publications are an excellent complement to PennySaver's weekly direct mail business and digital services," Liz Gaier, PennySaver's chief executive, said in a news release. "Adding a glossy magazine to our product line is a perfect solution to reach the communities currently underserved by the PennySaver, and the distribution will provide access for our advertisers to reach a much wider audience."
PennySaver has about 800 employees and nearly $200 million in revenue. It mails out more than 800 local editions of its publications to more than 9 million homes in California weekly. It was acquired by Los Angeles-based investor OpenGate Capital LLC for $22.5 million in September.