SJC Camera Maker in Merger Agreement
Monday, March 31, 2014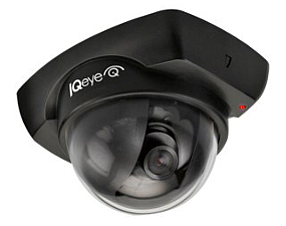 San Juan Capistrano-based network camera manufacturer IQinVision has agreed to merge with Vicon Industries Inc. in Edgewood, N.Y. in an all-stock transaction.
IQinVision specializes in high-definition cameras and other products used for security surveillance. The 16-year-old company, which also operates a regional office in the Netherlands, serves various industries, such as banking, healthcare, government and transportation. It had about $19 million in revenue last year.
Publicly traded Vicon, which makes components for video and surveillance systems, has a market value of $15.9 million. It had nearly $37 million in sales in 2013.
Vicon is expected to issue shares of its common stock to IQinVision shareholders, who will own about 50% of the outstanding shares of the combined entity.
The merger is expected to close in the September quarter.
Both companies will retain their brands, according to Vicon.
Neither company offered specifics on what the merger holds for IQinVision's local office.
The combined company will be headed by Vicon Chairman and Chief Executive Ken Darby, who has postponed retirement. Vicon said it recently began a search for his successor.
IQinVision in July named Charles Chestnutt its president and chief executive. Chestnutt joined the company in 2002 as chief operating officer and chief finance officer, and had been serving as its interim CEO since 2012.
Each company will designate three directors to the board of the combined company once the transaction is complete.