Mazda Taps Mitsubishi for Solar Panels at Irvine R&D Center
Monday, March 31, 2014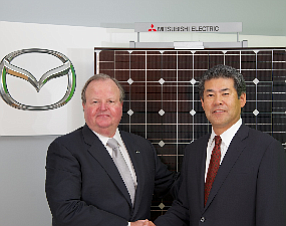 Irvine-based Mazda North American Operations' research-and-development facility recently added solar panels to its rooftop in a move that brought two big names in Orange County together.
The electric system is from Cypress-based Mitsubishi Electric U.S. Inc. and is estimated to bring a 50% reduction to the building's electricity costs.
Mazda's R&D Center is located on Reynolds Avenue in a facility separate from the company's Irvine Spectrum headquarters.