NB Investment Bank in $11M Rounds for SoCal Startups
Monday, June 30, 2014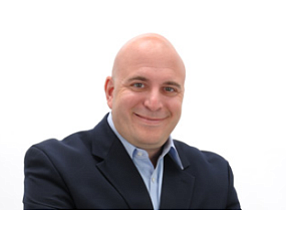 Newport Beach-based investment bank Digital Offering LLC has helped raise about $11 million for its first batch of clients, including two with headquarters in Orange County.
Digital Offering serves as an online platform for companies to advertise and raise funding in private placement offerings.
The latest deal was for MFour Mobile Research Inc. in Costa Mesa. Digital Offering raised $1.7 million for the market research company that specializes in mobile surveys.
Other recent deals included a $5.5 million offering for Newport Beach-based Acorns Grow Inc., a mobile application developer that aims to bring micro-investing to the masses.
Digital Offering also was part of the $3 million investment round for Thoughtful Media Group in Sherman Oaks.
The three deals are the first group of completed offerings for the nine-month-old Digital Offering, which was established when parts of the 2012 Jumpstart Our Business Startups Act took effect, allowing companies to publicly advertise and solicit investors in connection with raising private placement capital.
Digital Offering President and cofounder Louis Bevilacqua said the regulatory changes have allowed the firm to "more efficiently connect companies with our rapidly growing network of accredited high-net-worth investors."
Prior to the regulatory changes, companies had to either register with the U.S. Securities and Exchange Commission in order to complete a private offering or qualify for an exemption by agreeing to a prohibition on public advertising and solicitation in connection with their deals.
Others behind Digital Offering's founding are Chairman Gordon McBean and Chief Technology Officer Chris Cruttenden. Chad Cooper serves as chief executive.