Danaher Subsidiary Buys Two Business Lines
Monday, June 30, 2014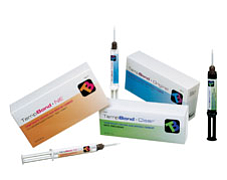 Orange-based dental products maker Kerr Corp. has acquired a couple of business units in Oxnard in a bid to expand its portfolio of dental products and to venture into the animal healthcare market.
Terms were not disclosed.
The two businesses—DUX Dental and Vettec Inc.—both had been owned by Paul Porteous, whose father and grandfather about 50 years ago started a part-time dental products business that eventually became DUX Dental.
The company, which makes dental cements, x-ray aprons and accessories, is expected to boost Kerr's line of small equipment offerings and other products to practitioners and institutional customers, according to Kerr President Damien McDonald.
Vettec is a manufacturer of hoof-care products for horses. It's expected to "unlock new opportunities for growth in the attractive animal healthcare market," McDonald said.
Kerr Vice President Alistair Simpson said the company was initially interested in acquiring the DUX Dental brand, and "we came to realize that Vettec has a strong reputation and brand, [as well as] a complementary set of consumables products, [which make] it a natural fit for Kerr to hold the business at this time."
Financial details for DUX Dental and Vettec were not available.
Simpson said Kerr plans to keep the DUX Dental facility in Oxnard and has no immediate plans to add to the Kerr workforce at its Orange County facilities.
Kerr is part of Washington, D.C.-based conglomerate Danaher Corp., which operates various segments, including dental, life sciences and diagnostics, environmental and industrial technologies.
Danaher has a market capitalization of about $55 billion.