Broadcom to Exit Baseband Business
Monday, June 2, 2014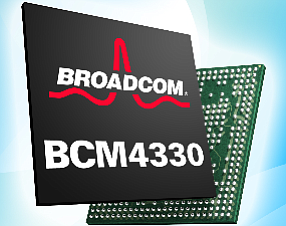 Broadcom Corp. shares surged in early trading Monday after the Irvine-based company announced it was exiting the baseband chip business, a segment dominated by San Diego rival Qualcomm Corp.
Investors sent shares up 9.8% to a market value of about $20.3 billion after Broadcom said it would seek "strategic alternatives" that included a potential sale or wind-down of its cellular baseband business.
Baseband chips are essentially the technical brains of mobile phones.
Broadcom has hired investment bank JP Morgan to explore alternatives for its baseband chip business, which accounts for a small portion of its $8.3 billion in annual revenue.
The move is expected to save the company about $600 million in research and development, and general and administrative costs annually, which doesn't include potential impairment or restructuring costs.
Broadcom said it would reinvest about $50 million of these savings into projects in its broadband, infrastructure and connectivity lines of businesses.
The company has long been the market share leader in connectivity chips for Wi-Fi, GPS and Bluetooth applications, but failed to make significant traction in baseband chips, despite spending hundreds of millions of dollars on acquisitions and R&D in the hypercompetitive segment.
The Business Journal in a report last month cited several analysts who speculated on a potential exit and sale of Broadcom's baseband chip business if contract wins didn't material in the second half of the year.
Broadcom now appears unwilling to wait that long, as it curtails efforts to become the clear-cut No. 2 supplier of baseband chips behind Qualcomm.
Broadcom developed its first baseband chip in 2002, but has more recently concentrated its efforts on catching up on the latest connectivity standard in the segment, known as the LTE—or long-term evolution—network.
Broadcom on Monday also updated its business outlook for the current quarter. It projects revenue between $2 billion and $2.1 billion, in line with Wall Street expectations, with gross margins to be at or above 54.2% for the current quarter.