Jackson Asks for Broadcom's Data on Race, Gender of Employees
Wednesday, July 30, 2014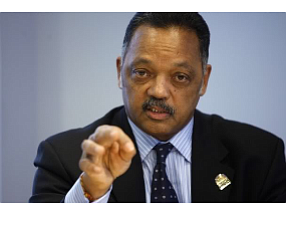 Irvine-based chipmaker Broadcom Corp. is among the latest large technology companies to be pressured to provide employment data on race and gender as concerns rise over diversity in the influential sector.
Jesse Jackson, founder of Chicago-based civil rights advocacy group Rainbow Push Coalition, told the Business Journal on Wednesday that the organization plans to file a freedom-of-information request with U.S. Equal Employment Opportunity Commission to acquire that demographic data from Broadcom, its San Diego-based rival Qualcomm Inc., Amazon.com, Oracle Corp. and Yelp Inc.
"We don't want to put them out of out of business," he said. "We want to put justice in their business."
Broadcom and Qualcomm are among the 10 largest chipmakers in the world. Oracle in Redwood City is the world's largest business software maker. Seattle-based Amazon is the world largest online retailer. San Francisco-based review site Yelp had more than 132 million unique visitors in the March quarter.

All of the companies are publicly traded.
Broadcom did not respond to requests for comment.
The chipmaker employed about 12,550 people at the end of 2013 in offices around the world, according to its annual report. That number is expected to be cut by at least 2,500 workers as the company undergoes a widespread restructuring plan expected to be completed by early next year in a wind down of its unprofitable baseband chip business.
A number of notable technology companies, including Google, Facebook, LinkedIn and Yahoo, have provided employment data that provided some insight into the racial and gender make-up of their workers.
Google disclosed that 90% of its global workforce is made up of whites and Asians, and 70% are men.
Cupertino-based Apple Inc., the highest-valued company on the S&P 500, also plans to disclose similar information although it has yet to signal when it will.

The issue has gained prominence in recent months as H-1B worker visas have come under more scrutiny as labor advocacy groups aim to bridge the income disparity between American engineers and their foreign counterparts on visas who are paid at a much lower rate in the male-dominated technology industry.